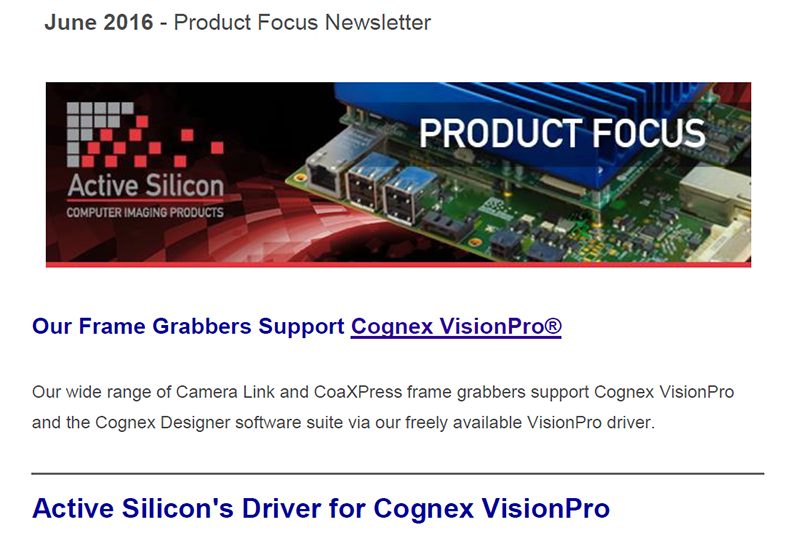 Active Silicon's PRODUCT FOCUS newsletter
June 22, 2016
Active Silicon recently started to share selected product news with its customers, partners and subscribers via its PRODUCT FOCUS newsletter.
Our latest newsletter informed our subscribers about our Active Silicon VisionPro Driver which allows our frame grabbers to be used with one of the leading machine vision software libraries – Cognex VisionPro and the Cognex Designer software suite.
Read this newsletter and subscribe for future news here.