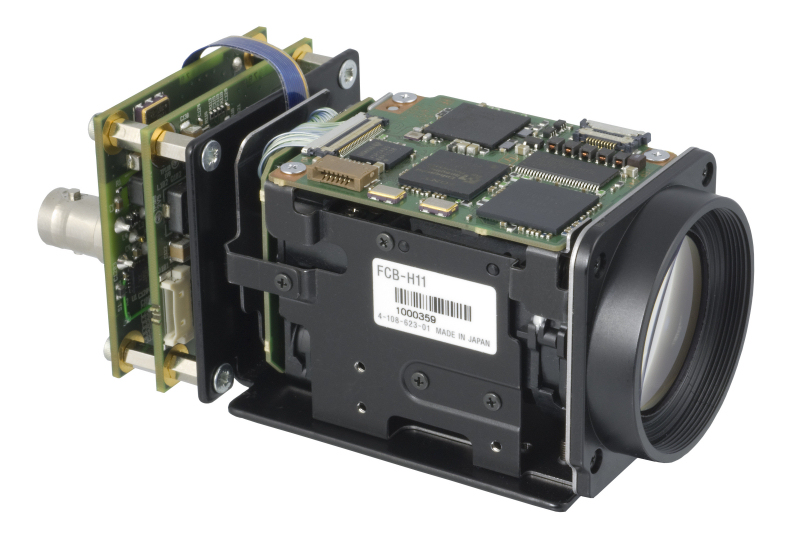 High-Speed & High-Resolution CMOS Cameras leverage CoaXPress
January 24, 2017
With his latest article in the Vision Systems Design magazine, Andy Wilson gives an introduction to the CoaXPress standard and a comprehensive market overview of cameras and interface boards including achievable bandwidths and frame rates at maximum resolution.
CoaXPress (CXP) is an internationally adopted camera-to-computer interface standard that fulfills most requirements of modern imaging applications. The biggest advantages of CXP are probably the bandwidth and the cabling. The bandwidth: up to 6.25 Gbps over a single standard coax cable, while several cables can be aggregated providing, for example , 25 Gbps of video data bandwidth with 4 CXP cables. As a reference, this enables the transmission of 12 Megapixel resolution with 190 frames per second (8 bits per pixel). The cameras can be powered via the coax data cable too. The cabling: Relatively low-cost cables can be used over long distances. CXP-1 with 1.25 Gbps allows for up to 130 m cable lengths while the CXP-6 with 6.25 Gbps can still be operated via 40 m of pure passive cabling. This is more than enough for most industrial automation, surveillance and intelligent traffic systems. Thanks to its 20 Mbps upstream bandwidth, CXP allows for the real-time control of camera settings.
And the story goes on – the new CoaXPress v2 standard will provide 10 Gbps and 12.5 Gbps of bandwidth via a single cable.
As one of the founding members of the CoaXPress standard, Active Silicon is always on the leading edge of the development, featuring a range of CoaXPress interface cards with up to four links as well as small interface kits for the renowned SONY FCB block cameras.