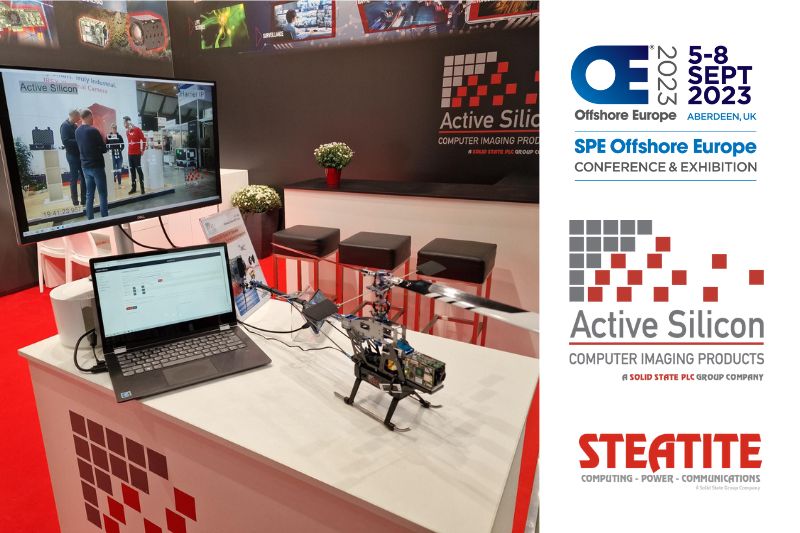 Imaging options for the Energy sector
August 31, 2023
We're heading to Aberdeen next week with our sister company, Steatite, for Offshore Europe and will be bringing our industry-leading imaging components to demo.
Our compact Harrier AF-Zoom cameras are ideal for pipe and gas line inspection, both in the air mounted on UAVs and underwater housed in ROVs. They are also suitable for surveillance to monitor operations on board rigs and in inaccessible areas of power facilities.
Powerful zoom options, various video outputs and small, light units mean these block cameras are versatile enough for the demands of the energy sector, and robust enough for the 24/7 operation required in remote locations.
We will demo our Harrier 10x AF-Zoom IP/HDMI Camera (based on the Tamron MP3010M-EV) mounted on a remote control helicopter to show how we enable high-quality IP video with extremely low latency. We'll also have other camera modules on display, as well as our state-of-the-art frame grabbers for larger imaging systems.
Steatite will be displaying their primary and secondary batteries for harsh environments and rugged computing solutions.
For more specific system requirements, we design, prototype, test and manufacture custom imaging systems. Contact us today with your imaging challenge and see what we do in your market.