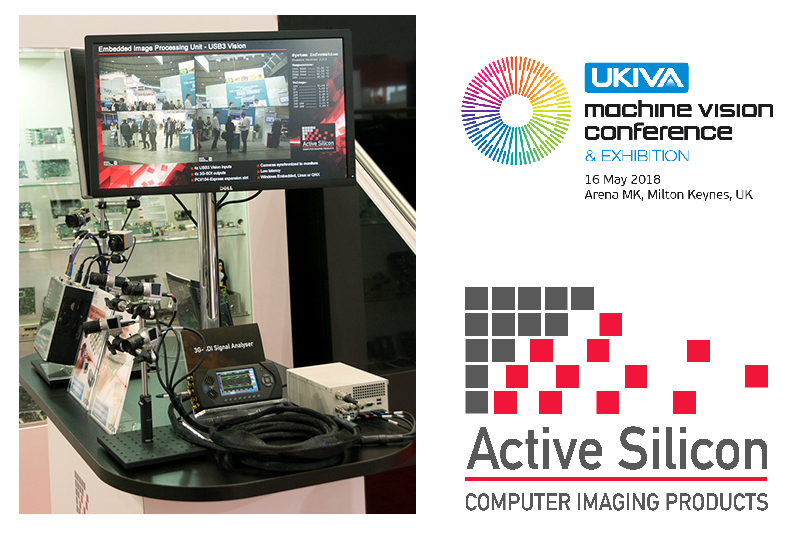 Join us at UKIVA's Machine Vision Conference
April 18, 2018
The Machine Vision Conference and Exhibition returns to Milton Keynes, UK on 16 May 2018, and we'll be there, amongst the gathered experts, engineers and industry leaders, to share and discuss all the latest developments in the machine vision industry. Active Silicon will be exhibiting and showcasing our USB3 Vision Processing Unit – demonstrating live simultaneous acquisition, processing and display from four HD resolution USB3 Vision cameras. The unit processes the image streams in real-time and provides several data output options, including 3G-SDI.
In addition, we will also be delivering a talk on "High-speed image acquisition with real-time GPU processing", during which we will look at using frame grabbers in combination with GPUs to meet the rising demand for increased speeds and higher resolutions, plus the options for deep learning. The conference program covers all aspects of the machine vision industry and there is no doubt there'll be sessions of interest for all attendees – view the agenda here.
We hope you'll be able to join us in Milton Keynes and we look forward to meeting you and hearing all the latest industry updates. Want to know more about our embedded systems, frame grabbers and imaging solutions? Come along and speak to us or contact us via our website.