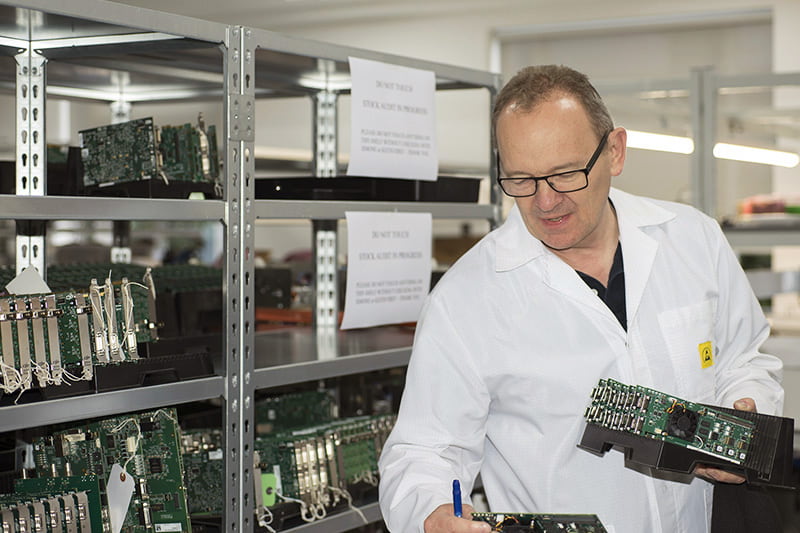 High output despite challenging conditions
November 11, 2020
We're proud of our reputation for outstanding customer service and this autumn has been no different, despite challenging and ever-changing operating conditions. We're pleased to report that Active Silicon fulfilled a record number of orders in September and October, continuing to both support our regular customer base and service new business.
Production at full speed
Our Production staff are operating in a Covid-secure environment, adhering to recommended guidelines and revised procedures. These have included working shifts and remaining within controlled areas to get goods out of the door in a timely and efficient manner. Who would have thought that we'd be looking forward to being able to make our colleagues tea again?
UK Industry is now persevering through the country's second lockdown, but Active Silicon's Head of Production, Keith Baker, confirmed that "through our remodeled blend of remote and onsite working, we've managed to run Production at full speed and keep up with our highest level of demand in months."
Our sincere thanks go to all our staff who are making the necessary adjustments to maintain an optimal output. Well done team!