Industrial Ruggedized Computers

Active Silicon is part of the Solid State plc group and operating as the Imaging business unit of Steatite, Solid State's manufacturing division. With this new alliance, Active Silicon customers are now also able to benefit from Steatite's extensive portfolio of technology for use in harsh environments, including a large variety of industrial PCs and servers. Steatite's custom engineered solutions meet the operational demands of a wide range of applications.
Steatite computing products include a range of rugged mobile tablets and laptops designed to be drop, water and dust proof, as well as value-add services that cover ground-up design of computers, systems and integrated rack cabinets. Used in a range of sectors including defence, surveillance, industrial and broadcast, Steatite products support critical applications with the processing power and reliability demanded of them.
Computing solutions by Steatite
Steatite designs and manufactures industrial PCs for reliable 24/7 operation in a range of harsh environments and challenging applications.
Rack-Mount PCs and Servers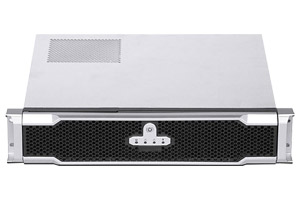 1U, 2U and 4U rack-mount industrial PCs and storage servers designed for reliable 24/7 operation.
The highly configurable rack mount computers can be easily customized to meet the specific requirements of your application while remaining competitively priced and offering industry-leading reliability. Learn more about the rack-mount computers and servers on offer.
Industrial Fanless PCs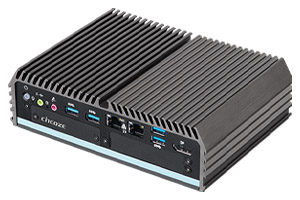 Fanless industrial PCs for low power, high performance & IoT applications in harsh environments.
Steatite industrial fanless PCs offer comprehensive I/O that can be easily expanded as required. Supported CPUs range from Intel Atom all the way up to server-grade Xeon. The modular design of the fanless PCs enable them to be easily tailored to suit your specific application. Learn more about the range of industrial fanless PCs.
Panel PCs & Monitors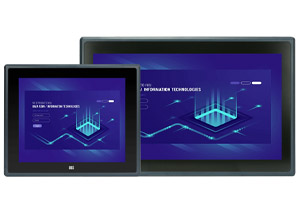 Industrial, semi-industrial and fully IP-rated touchscreen panel PCs & HMIs running Windows, Linux or Android.
The panel PCs and monitors are available in a range of screen sizes and with both high performance and low power processors, the industrial panel PCs can be easily configured to suit your specific requirements, while ensuring both long-term supply and many years' reliable operation. Read more about the range of panel PCs available.
Positioning, Navigation and Timing – PNT solutions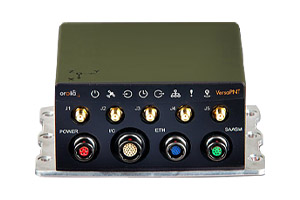 Precision time and synchronization, high accuracy GPS/inertial positioning systems and GPS/GNSS simulation.
With resiliency at their core, the timing and positioning systems augment traditional GNSS (global navigation satellite systems) with cutting edge technologies to ensure continued operation if your GNSS signal is interrupted or lost. View the range of PNT products and solutions.
Applications for Steatite's computing and PNT products
Steatite, operating since 1938, is renowned for product quality and high levels of service. Read more about Steatite's capabilities regarding industrial and embedded computer systems and contact Steatite directly to discuss your requirements. The team advises with expertise and experience to find the perfect computing solution for your application.

Learn more about Steatite
In addition to the products listed above, Steatite specializes in rugged portable and industrial embedded computing, custom battery packs, secure communication systems and antennas. Visit Steatite's website for more information.
Contact
Phone: +44 (0)1527 512400
Email: computers@steatite.co.uk
Website: www.steatite.co.uk