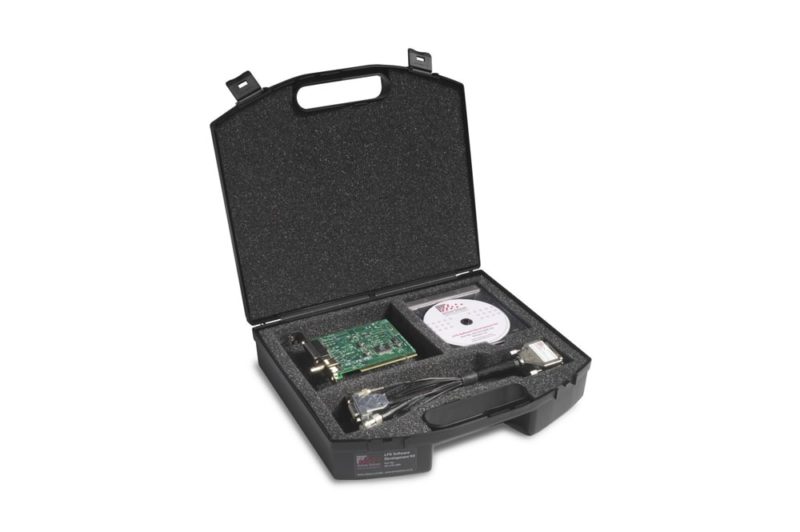 Click image to enlarge
LFG Software Development Kit
Part Number: AS-LFG-SDK-xxx (xxx = operating system eg. WIN, LIN, ect.)
SDK support for Active Silicon's LFG frame grabbers.
Designed for OEM integration.
Supports various operating systems.
Licence for TMG Imaging Library included.
Description
The LFG Frame Grabber SDK provides a comprehensive software development kit for our analog frame grabber series LFG.  This includes our four channel frame grabber 4LFG used in a variety of applications and the multimedia version of this board, the 4LFG-MM.
The SDK has been specifically designed for OEM integration and includes a licence for the TMG Imaging Library (one licence per LFG card).  This includes JPEG and MJPEG compression, decompression, various pixel data mappings, image display and support for the major image file formats.
A variety of operating systems are supported via a common API, including 32/64-bit versions of Windows 7/Vista/XP, DOS, Mac OS X, Linux, QNX and Solaris. Additional operating systems can be supported upon request.  Standard drivers are included for DirectShow, Twain, QuickTime (VDIG), Video for Windows, NetMeeting and Common Vision Blox.