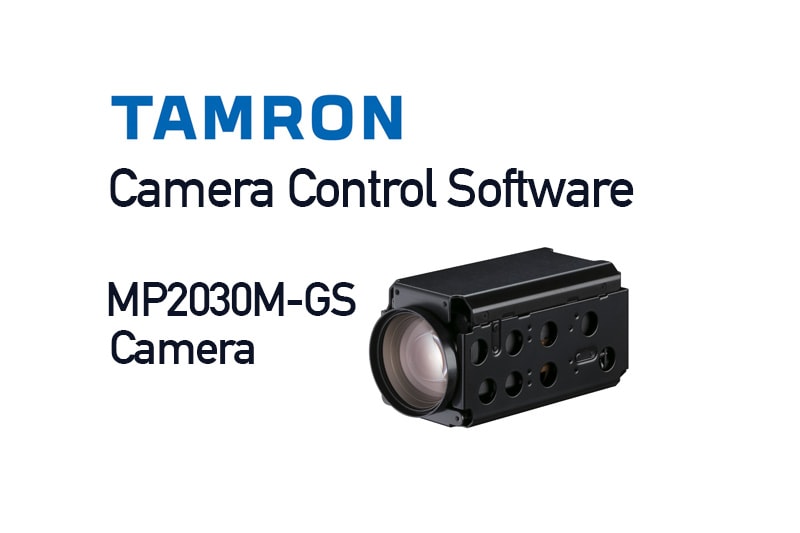 Click image to enlarge
Tamron MP2030M-GS Camera Control Software
Camera control software for Tamron MP2030M-GS cameras.
Easy to use graphical interface.
Dialog box for custom commands.
Virtual COM port interface.
Version 1.6.
Description
Downloads
The Tamron camera control software implements a simple graphical user interface that enables you to easily query/control MP2030M-GS Tamron cameras; it uses a virtual COM port to send/read VISCA communication with the camera over the serial interface.