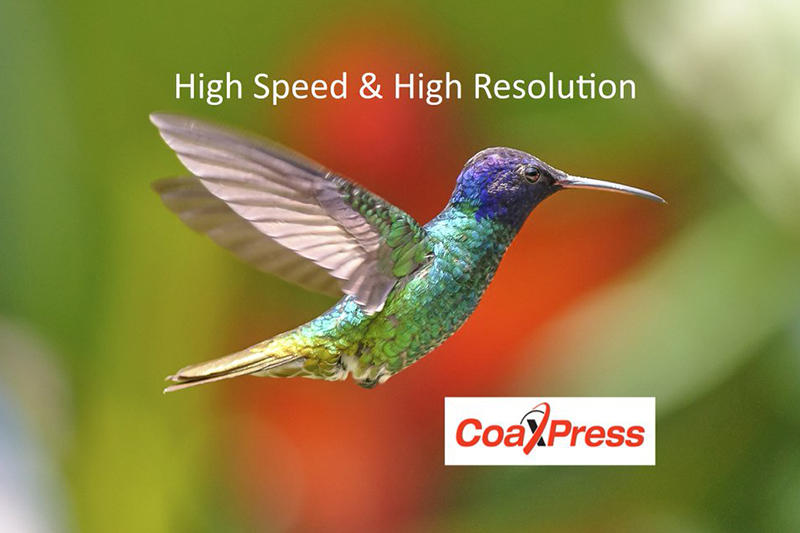 Article on CoaXPress Frame Grabbers
November 26, 2015
Since its release in 2009 CoaXPress has become the dominant standard in high-speed and high-resolution imaging. This is not surprising when taking a glance on the specification: a video downlink at 6.25 Gbps, the opportunity to aggregate several lines to multiply this bandwidth, data transmission, camera control and power supply over a cost-effective coax cable of up to 100 meters in length and great interoperability of all components thanks to GenICam.
In his latest article, Dave Wilson from Novus Light Technologies Today explains the state of the art of CoaXPress frame grabbers. He concludes that, because of the high level of standardization and the ease of use, frame grabbers have become commodity items.
Active Silicon is proud to be one of the founding members of CoaXPress and is pushing the further development as a leading party in the standardization committee. Being one of the first suppliers of CXP frame grabbers, our products have already proven their performance, reliability and their ease of integration over more than 5 years in industrial, medical and scientific applications. While standardized hardware components seem to be quickly replaceable, Active Silicon is delighted having been able to ensure full customer satisfaction with individual advice by technical application experts, short lead times and with our commitment to the long-term availability of our products.
Link to our range of CoaXPress frame grabbers.