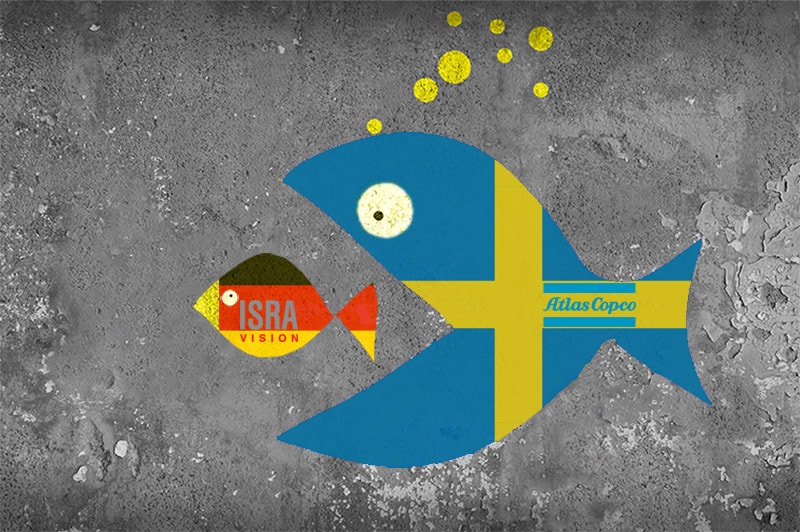 Atlas Copco and ISRA VISION sign a Business Combination Agreement
February 11, 2020
The signing of this BCA launches the companies into a strategic partnership as Swedish industrial firm Atlas Copco moves to acquire the shares of German-based ISRA VISION through a voluntary takeover.
Atlas Copco employs nearly 40,000 staff across 180 countries, specializing in compressors, vacuum solutions, generators, pumps, power tools and assembly systems. The amalgamation of ISRA VISION will allow the company to add surface inspection and 3D machine vision to its portfolio, according to Henrik Elmin, Atlas Copco's Business Area President of the Industrial Technique division, under which ISRA VISION will operate.
ISRA VISION will maintain its brand, headquarters, staff and management team as founder Enis Ersü will lead the company through the buyout. Currently employing around 800 staff in 25 locations, ISRA VISION is expected to grow further as a result of the partnership, adding machine vision to the services available to the Swedish company's extensive client base.
ISRA VISION shareholders will receive €50 per share, which represents a 29% increase on the volume-weighted three-month average share price.  This is a healthy 43% more than the share price at close of trading on 7th February 2020, though not as high as the peak of €59 in August 2018. So far, Atlas Copco have reportedly acquired 35% of ISRA VISION shares through irrevocable undertakings and a share purchase agreement with an investor. The move puts a value on ISRA VISION of €1.09bn, which follows on from an operating profit of €34m in 2018/19. The share value of ISRA VISION has risen by over 44% as a result, and that of Atlas Copco by 0.6%.
Follow us on our social media channels and subscribe to our newsletter to stay informed of other news and market developments.