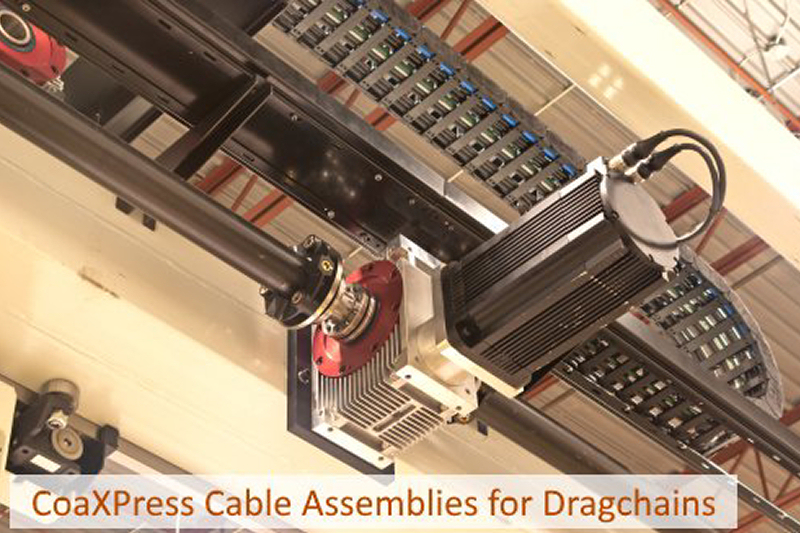 CoaXPress goes dragchains
January 27, 2016
CoaXPress is a widely adopted global standard for industrial high-speed and high-resolution cameras, offering a bandwidth of up to 6 Gbps per cable with the option to aggregate multiple cables. Among many other advanced technical features, this interface uses coaxial cables and as well as achieving very high data speeds, it also provides simultaneous power and uplink communication.
Now for the first time, coaxial cable designed for use in dragchains have been successfully evaluated and qualified for CoaXPress by Active Silicon's engineers. These abrasion-stable and oil resistant cables are specified to an excellent bend radius of 60-125mm and a test period of a minimum of 2-4 million double strokes.
Dragchains are used in many industrial applications, such "pick and place" machines in electronic assemblies, or for the inspection of manufacture parts using moving cameras.
Are you involved in machine vision using moving cameras? Please contact our team.