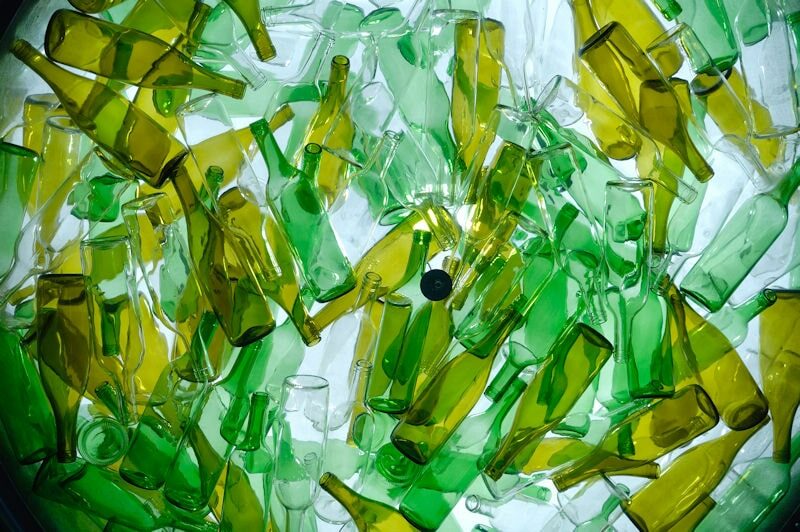 Focus on the Environment Part 3: Monitoring and managing waste with computer vision
May 30, 2022
As the world battles to address environmental issues, computer vision is finding a vital role in monitoring pollutants and advancing recycling. We've pulled together a few interesting examples to demonstrate how important imaging is in the ESG crusade.
Remanufacturing
Reconstructing used equipment back to its original condition, or remanufacturing, is becoming more common in the drive towards a circular economy. In the automotive industry, the Fraunhofer Institute for Production Systems and Design Technology (IPK) is developing systems using machine vision to identify individual vehicle components, for example starters, alternators and similar, and the condition of those parts, and to see whether they are suitable to be remanufactured. Image processing based on images from 3D stereo cameras classifies the components to determine which product it is, then two AI systems come into play. One system uses the image data to confirm the part, the other system analyses part-specific commercial data to add information about the location and date of original manufacture. Suitable parts are then identified to be built back into cars and vans.
Recycling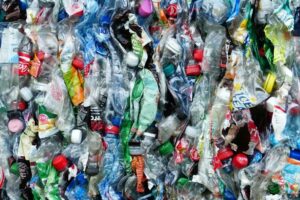 Several companies have developed solutions specifically for optimizing recycling. AMP Robotics has developed an AI-driven color-sorting system to separate green and opaque plastic bottles from clear ones at Everdale's recycling facilities across the US. The vision system feeds data to the robotic arm which can pick up to 120 bottles per minute. Their AMP Cortex system can also be used to identify cardboard, metals, wood, concrete and other materials for recovery.
Recycleye is another company mixing computer vision, AI and robotics to create advanced recycling systems and commodify waste. Recycleye Vision scans waste and identifies materials across 28 different classes while Recycleye Robotics can make 33,000 picks in a 10-hour period. Their platforms enable Materials Recovery Facilities to extract larger amounts of quality recyclable material, delivering both environmental and financial benefits. The company advocates that automating material sorting allows for greater accuracy in separation and much greater volumes of rubbish to be processed.
Widening the spectrum
Hyperspectral and multispectral imaging are now being deployed to assist in the trash identification process. Plastics differ greatly in their chemical compositions and NIR and SWIR imaging is ideal for evaluating these characteristics and selecting the required type of plastic. Tomra positions itself as the developer of the world's first high-capacity near infrared (NIR) sensor for waste sorting applications. HySpex is also active in this area, using a hyperspectral camera covering the spectral region of 930-2500 nm to identify different grades of paper and card for recycling, from glossy magazines to egg boxes and everything in between.
In 2023, a Danish team from Aarhus University (AU), the University of Southern Denmark (SDU), and Newtec Engineering A/S secured funding for developing a high-resolution, hyperspectral camera capable of imaging a spectral range from 400nm to 1,900nm with a desired resolution of only 2nm. The aim is to operate a spectral resolution and range high enough for the camera to reveal unwanted fire retardants and pigments in the plastic. These constituents are particularly harmful and identifying them will ensure they don't enter the recycling chain.
Identifying pollutants
Researchers at the University of British Columbia's Okanagan campus are using machine learning software and fluorescence spectroscopy to identify toxins left behind in tailings ponds from the oil sands industry. The results are more reliable than previous methods because the modelling is able to consider variability in the water quality and can separate hard-to-detect signals. Being able to identify waste materials and toxins means the industry can better determine how to remove or treat them.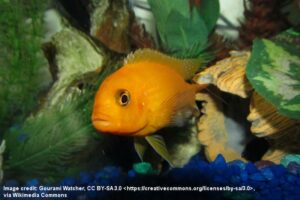 Scientists have also included biological indicators alongside complex computer vision algorithms to detect pollution in water. Monitoring and analyzing fish behavior has been shown to alert researchers to the presence of toxic substances in seas and rivers. One such study uses red zebra fish, algorithms to compensate for variable lighting conditions and established activity parameters to identify heightened levels of pesticides and metals.
Once pollutants have been identified in water sources, engineers are better placed to know how to tackle and eradicate them. Computer vision adds another dimension to the previous suite of environmental sensors available to scientists, and improved deep learning training methods means they are now more accurate and reliable than ever.
High-quality image processing
Computer vision is proving a key instrument in the toolbox for monitoring and managing waste. Active Silicon is a provider of world-leading computer vision components and image processing software, see what we can do to optimize recycling and waste management systems.