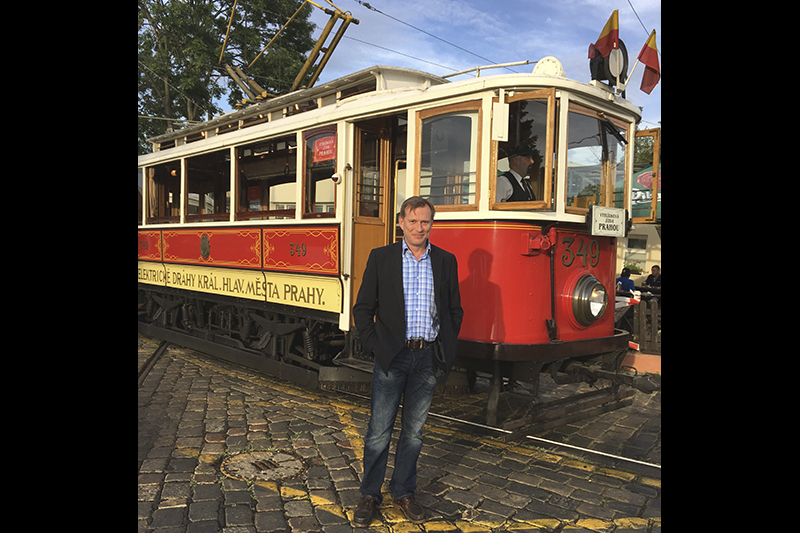 Conference Roundup – EMVA Business Conference
July 4, 2017
Last week Active Silicon was pleased to participate in the 15th EMVA Business Conference, where a hundred registered delegates, speakers and thought-leaders assembled in Prague.
The European Machine Vision Association (EMVA) is a not-for-profit organisation founded in 2003 to promote the development and use of machine vision technology. The annual conference offers the opportunity for European and global professionals, experts, analysts and strategists from the industry to meet their peers, discuss and learn from exemplary practice within the sector.
One of the keynote speakers, Adam Kingl from the London Business School, gave a stimulating talk as he explained the likely impact of the changing requirements of Generation Y – those in the labour market who move jobs every couple of years and are expecting a better work-life balance and more flexible working. With the machine vision industry requiring a high level of technical expertise, Adam offered some tips on retaining and managing the best workforce.
An exciting new technology was introduced by Luca Verre from French manufacturers Chronocam. Chronocam are developing machine imaging that works in a way more similar to the retina. Using CMOS technology alongside new processing methods, this will be an interesting development to follow!
Adimec's Chief Scientist, Jochem Herrmann, shared his views on which direction the image processing market is taking. In order for machine vision to move out of its niche marketplace and into the more mainstream space, he believes that more processing will be done away from the sensor using small but powerful MPSoC (multi-process system-on-chip) embedded devices – which are also running the application as well.
The conference agenda also included a debate on the threats and opportunities presented by the Asian market. With a participant level of almost 10% coming from Asia, the event highlighted the growing influence this region is having on the sector. However, Frank Grube, CEO of Allied Vision, explained that the availability of support and proximity to the end customer were the most important factors when servicing the low cost, high volume market and therefore European production is unlikely to be affected that much by Asian imports.
The 2017 Young Professional Award was awarded to Boaz Arad, recognising his work "Sparse Recovery of Hyperspectral Signal from Natural RGB Images". This enables hyperspectral imaging to be attainable within RGB cameras without the expensive, more complicated systems that traditional solutions provide.
Alongside the conference programme delegates engaged in B2B meetings, which offered a very productive way to meet with business partners and potential customers. More socialising was possible at the river cruise through the historic city on Thursday, and a trip to the Museum of Public Transport and dinner on Friday night. The image above shows Colin Pearce, Active Silicon's CEO, in front of a beautiful historic tram.
More details about the event can be viewed at http://www.emva.org/