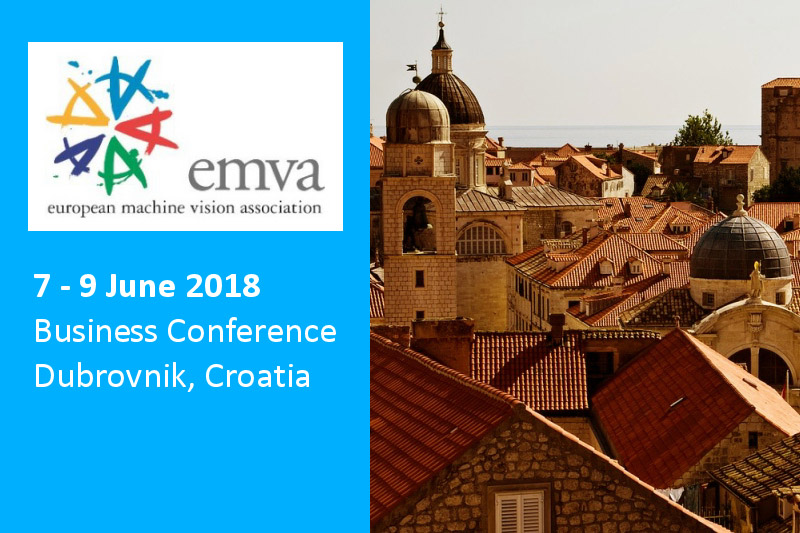 EMVA heads to Croatia
June 5, 2018
The beautiful city of Dubrovnik will host this summer's 16th European Machine Vision Association (EMVA) Business Conference on 7-9 June, which will see around a hundred top minds from the machine vision industry converge to discuss and share insights on the future of the industry.
Topical presentations The keynote address will be delivered by Philippe Legrain, Political Economist and Writer, and will look at the risks and opportunities of Europe's economic future. Further presentations will focus on machine vision in industry and inspection, deep learning, autonomous vehicles and wider developments in the sector in general. Networking opportunities abound, including lunches and dinners, and culminating in a city tour on Saturday.
Young Professional Award Alongside the conference, EMVA will present the Young Professional Award to honor the outstanding and innovative work of a student or young professional in the field of machine vision or computer vision. Over the last few months, nominations have been compiled and judged, and we look forward to seeing which fresh talent will be recognised this year.
More details about the event can be seen on EMVA's dedicated website here. Active Silicon's CEO, Colin Pearce, will be joining the conference and the discussions, along with Eileen Zell (Director, North American Operations), and Frans Vermeulen (Head of Sales and Marketing), and we'll report back on the event highlights.