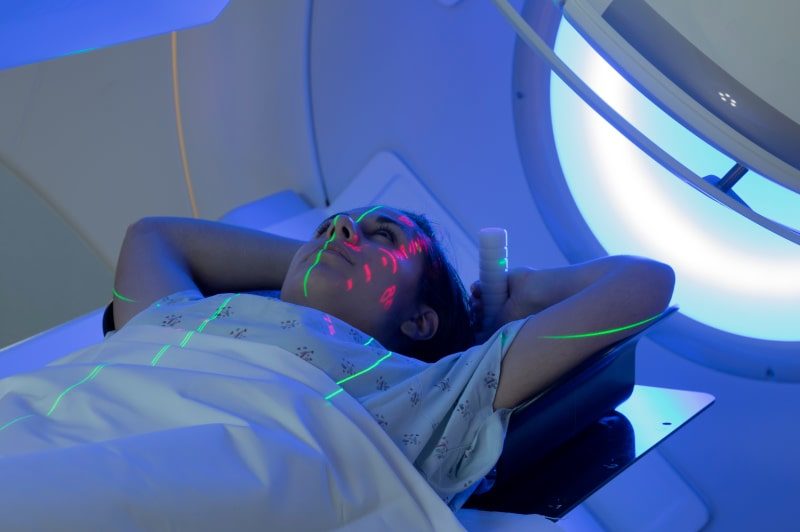 Frame grabbers enable enhanced cancer treatment
July 2, 2019
Surface Guided Radiation Therapy (SGRT) is a recent development in administering radiation treatment to cancer patients. It is particularly suited to the treatment of tumours in the head and torso such as brain, breast and lung cancer where movement of the patient during treatment can have detrimental effects to the healthy cells of major organs. In addition to improved positional accuracy, dosage levels of radiation can also be better monitored and targeted. Patients report more comfortable and less invasive treatment, and multiple lesions can be treated over a two-to-three-day time period.
How does SGRT work?
Using ceiling cameras and light patterns projected on to the patient, stereoscopic video images of the patient's 3D surface are collected and a software algorithm is applied to construct a 3D map, enabling comparison of the current position to that during the initial CT scan. The patient's position is then tracked before and during treatment; movements outside a set margin will trigger a pause in the radiation treatment to avoid damage to tissue outside the planned area.
Delivering SGRT solutions
Working alongside cancer research centers and health professionals, one of our long-term customers has installed thousands of state-of-the-art SGRT systems to improve the processes and outcomes of radiation therapy. Using this system, medical staff are able to offer an alternative to the invasive and painful head frames or stereotactic masks previously used to hold a patient still during treatment of the head region. Cardiac complications commonly associated with breast and lung cancer therapy have also been reduced or even eliminated – a recent study showed that this new system combined with Deep Inspiration Breath Hold (DIBH) techniques effectively prevented radiation-induced abnormalities in blood flow to the heart.
Treatment generally takes around 20 minutes, a vast improvement on traditional timeframes which involved patients spending up to a day in discomfort and occupied health professionals for long periods. It takes less than a minute to correctly position a patient, and the system is accurate to within fractions of a millimeter.
Providing first-class components
Active Silicon is delighted that this pioneering customer has selected our FireBird Quad CXP-6 frame grabbers for use in their systems. This frame grabber, an eight lane Gen2 PCI Express interface offering four CoaXPress links each at 6.25 Gbps, has allowed for longer cabling than the previously used Camera Link frame grabber. It is ideal for applications such as this, which require real-time, extremely accurate imaging in a highly-regulated industry.
We support a variety of suppliers to life science industries with our frame grabbers and embedded vision systems, and look forward to continuing relationships with innovators driving medical breakthroughs all over the world. Contact us to see how we can help your research.