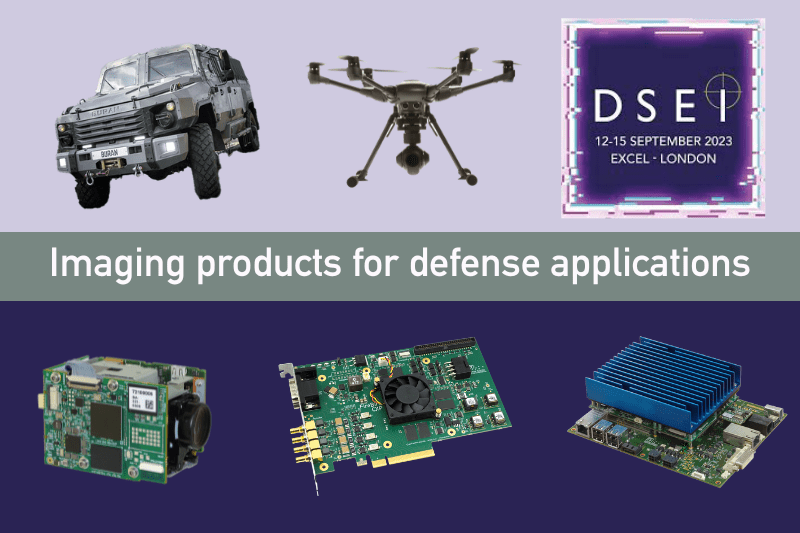 Imaging Products for Defense Applications
September 6, 2023
The Solid State group are attending DSEI next week, taking a booth to display our wide range of electronic, power, communication and imaging products. The show is the UK's largest exhibition of products and solutions for the defense and security industry.
We'll be there with our computer imaging products, displaying compact AF-Zoom block cameras, board cameras, high-speed frame grabbers and custom embedded systems. We'll have a live demo of our Harrier 10x AF-Zoom IP/HDMI Camera (based on the Tamron MP3010M-EV) mounted on a remote control helicopter, showing how to achieve an extremely low latency wireless IP video stream.
Harrier cameras are ideal for surveillance operations due to their small size and light weight encompassing powerful zoom options and a choice of outputs including Ethernet IP, USB, HDMI and SDI. They can be easily controlled remotely, and our wireless IP cameras offer some of the lowest latency networking options available.
Also on the Steatite stand will be a range of highly secure and versatile tactical communication products, rugged military-grade computing solutions, high-performance microwave and RF antennas, and robust battery packs for harsh environments.
Stop by the stand if you're at the show, or view our full range of products for the Defense sector. If you need a customized solution, get in touch to discuss the options we can design and build.