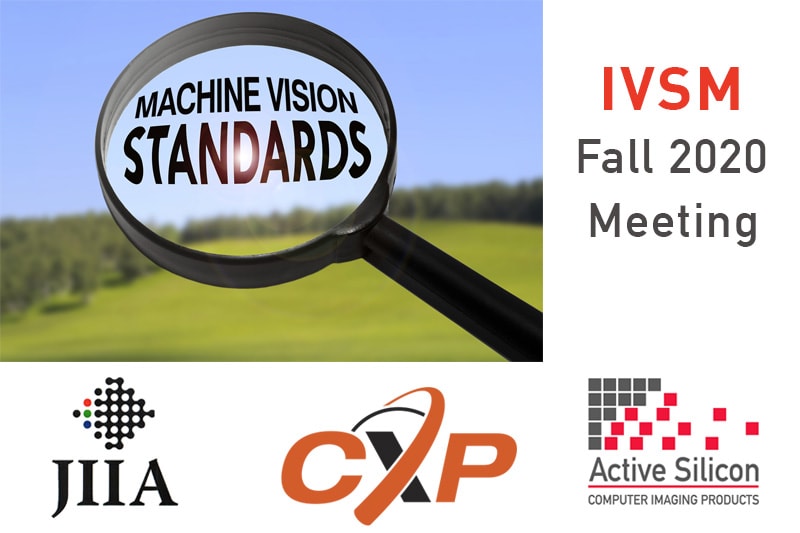 IVSM Fall 2020
December 2, 2020
The Fall 2020 International Vision Standards Meeting (IVSM) has been held remotely, following on from the first virtual IVSM in June. The Fall meeting, hosted by JIIA, took place over four weeks through November.
The virtual format works well for the formal standards meetings, and discussions were constructive. However, participants missed the discussions and ideas which often lead to more general progress in the industry. And, of course, the valuable testing and collaboration of the Plugfests will have to wait for the return of physical meetings.
News on CoaXPress
Our CTO, Chris Beynon, chairs the CoaXPress committee which reviewed the release candidate for version 2.1, adding support for the GenDC standard. GenDC (Generic Data Container) is a GenICam module that defines how image data is represented, transmitted or received independent of its format, including complex image formats such as 3D. The CoaXPress over Fiber protocol release candidate was also reviewed in the meeting. CoaXPress over Fiber is an add-on to the CoaXPress 2.1 specification and allows the CoaXPress protocol to easily work with fiber optic links. Both documents are now in ballot so should be released in early 2021.
Looking forward
GenICam is working to a new overall release in early 2021, incorporating all the different module updates since the current 2019.11 release as well as the imminent GenApi v 3.3.0.
It's not yet clear how the Spring 2021 meeting will be run, but we think it likely that it will still be virtual. Sign up to our newsletter and follow us on social media to stay up to date with all the industry news.