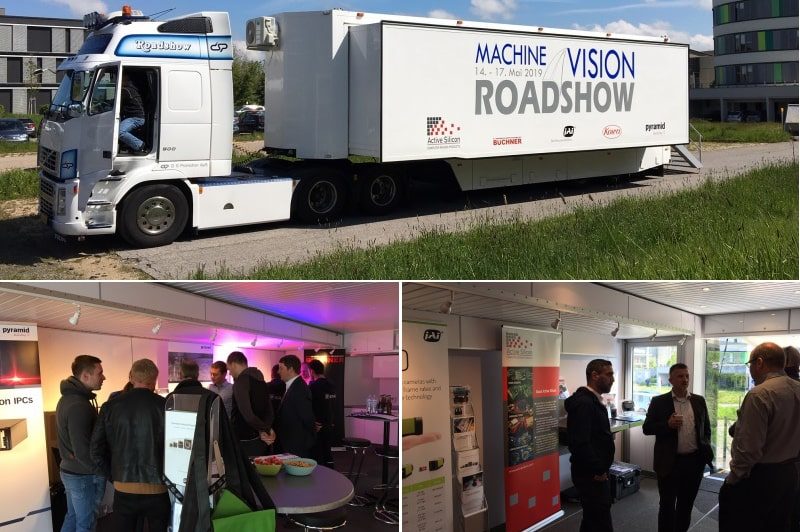 Another successful Machine Vision Roadshow!
May 17, 2019
This afternoon, the 2019 Machine Vision Roadshow truck closed its doors for the last time this year. We've really enjoyed meeting all the engineers and system developers who came to share knowledge and learn from our industry experts.
Over the past week, we brought the truck to offices in Northern Germany to demonstrate machine vision components from Active Silicon, Büchner Lichtsysteme, JAI, Kowa and Pyramid Computer. We were able to answer questions and offer solutions to customers on their own doorstep with our complete range of lighting, lens, camera and processing options.
Our only limitation with the Roadshow is the miles that we can cover, so if you'd like to know more but weren't on our route, get in touch with one of our team to understand how these elements can fit together to enhance your machine vision system. And look out for the next set of dates being published on the MVR website, we look forward to meeting you next time!