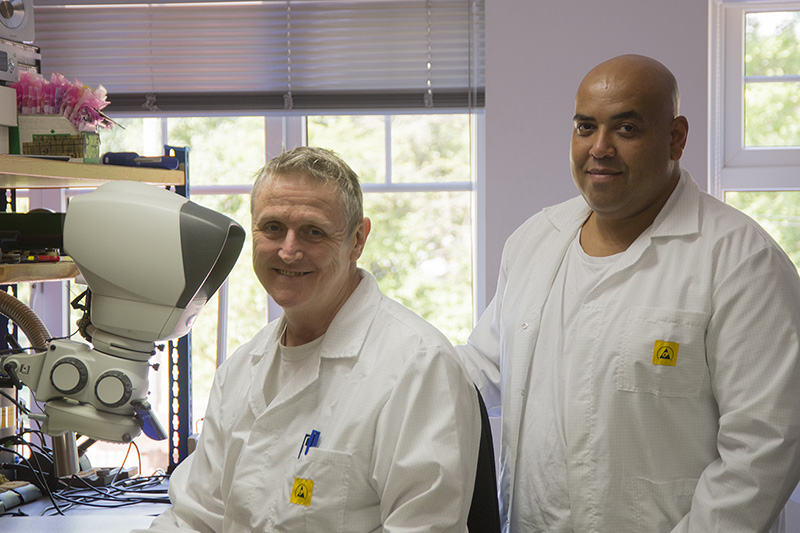 Meeting rising customer demand with a strengthened Production Team
June 15, 2018
As we enter our 30th year of providing vision system components for an ever-wider range of application areas, our order book is expanding rapidly. To help us meet the demand for a greater number of high-quality products shipping from our premises, we're pleased to welcome two more members to our Production team.
Steve joins us as Stores Controller, ensuring our stock levels are maintained and all our customer orders are leaving on time and as requested. His role reinforces the critical supply chain function of the business and safeguards the continuity of product supply. Alongside him, Sonny is our newest Test Technician, guaranteeing the quality of our products. As well as testing our new boards and modules prior to despatch, his work also encompasses after-sales servicing and testing innovative products still in the R&D phase.
It's all in the detail
Our team goes above and beyond with exceptional attention to detail to deliver and support our best‑in‑class products. View our range of frame grabbers, embedded systems, camera interface boards and software, and contact us to see how our products could enhance your vision system.