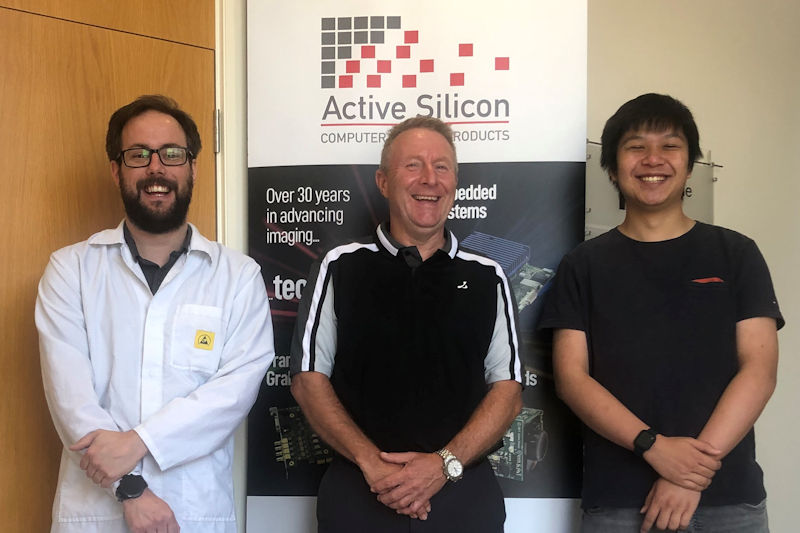 Record-breaking sales necessitate new hires
June 21, 2022
May 2022 saw our financial results smash all records as the month's sales figures surpassed any in our 30+ year history. Combined with an extremely strong order book, business has never looked better at Active Silicon.
To support this growth, we've increased our recruitment drive and are pleased to welcome three new members to the Active Silicon family in the UK.
Roget joined us in March as Software Engineer and has been busy assisting our software team in customizing our products for specific customer requirements. In the spirit of hybrid working, Roget is working mostly from his home office in Bristol.
In May, we welcomed Mark to our Operations team in Langley as Materials Controller. Mark's background in production planning has been put to good use ensuring our stock is maintained and products are reaching our customers as quickly as possible.
Russ is the latest welcome addition to the team and, as Senior CAD Engineer, is supporting the R&D team with his wealth of experience in PCB design, much of it gained at Cisco. Russ is based in our Head Office in Iver.
Be part of our success
With new enquiries and orders continuing to flow, we're on the look out for further talented engineers to join the team. If you want to play a part in delivering ground-breaking vision products to a global custom base, see more of what we do and get in touch.