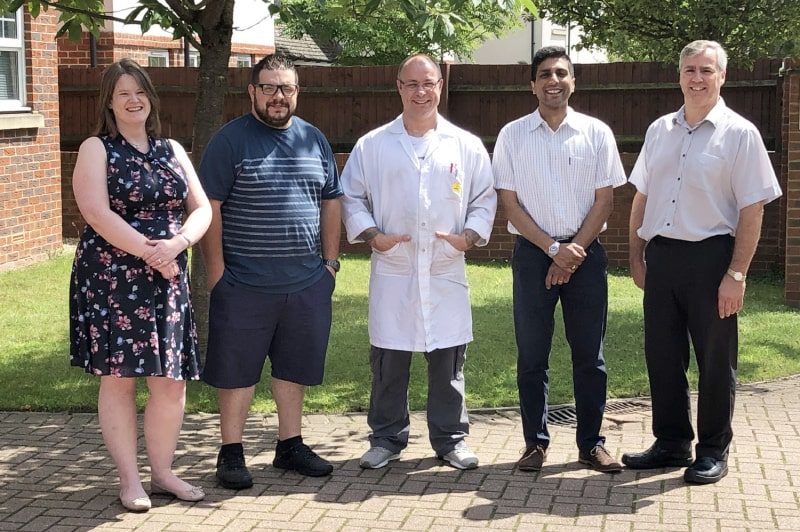 Active Silicon attracts further skilled team members
June 27, 2019
You will have seen our news a few weeks ago about the opening of our new operations facility. Our leadership team has been working hard to fill the expanded space with talented engineers and experts, and we're now delighted to share an update on our new members of staff.
Earlier this year, Leon joined the Production team as Stores Controller and was integral in facilitating the smooth move of our operations facility to the new site.
Sunil started with us in April as Senior Hardware Engineer. With 20 years' design experience, he'll be bringing fresh eyes and ideas to our PCB design.
Dave is now contracted to work as an FPGA Firmware and Electronics Engineer on a new addition to our Harrier range – watch this space for more news.
Orlando joined us in late April as IT Support Technician. His assistance means that we can now take full advantage of the latest platforms and software to support our leading-edge R&D.
In May, Stefano filled the newly created role of Senior Product Manager within the leadership team. His experience in embedded applications, FPGA and configurable processors will allow us to grow all of our product areas and commercial focus.
Another new role is Finance Manager, and we recently welcomed Lyn to fill this position. Lyn will support our internal accounting processes and oversee our compliance during financial audits.
Additionally, we've signed contracts with a Business Development Manager to focus on the Asia Pacific region and an FPGA Design Engineer to strengthen our team of developers.
We're excited to welcome these new members to the team, and delighted that they have chosen to join Active Silicon. We've been enjoying 24 months of exceptional growth and these additional specialists are helping to make that sustainable. See our news page to read more about our recent achievements, and contact us to see how your organization could benefit from our products and be part of the success story.