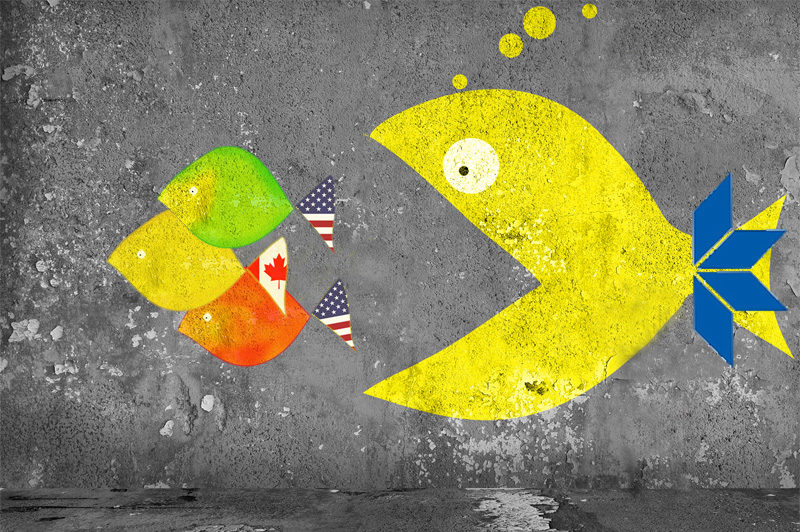 Roper Technologies' Scientific Imaging businesses acquired by Teledyne Technologies
January 25, 2019
What does US$225m get you these days? The scientific imaging entities of an established technology business.
Teledyne Technologies, the global provider of imaging software and hardware to the aerospace, defense and engineering sectors, has bought companies including Lumenera, Photometrics and Princeton Instruments from Roper Technologies. Lumenera manufactures high performance digital cameras and custom and OEM imaging solutions used worldwide for industrial, scientific, surveillance and astro applications. Photometrics is a producer of scientific CMOS, CCD and EMCCD cameras that support demanding, quantitative bio-research. Princeton Instruments' product range is similar but also includes ICCD, EMCCD and InGaAs cameras, spectrographs and optics-based solutions. These companies have operated independently but under the umbrella of Roper Technologies, a diversified technology company with annual revenues of US$4.6bn. Roper CEO, Neil Hunn, stated that "the proceeds from this transaction will enhance our ability to deploy capital and continue to compound value for our shareholders."
Teledyne stands to gain a wealth of experience and presence in the scientific imaging market through this acquisition. In the words of Chairman and CEO, Robert Mehrabian, "Princeton Instruments and Photometrics will provide Teledyne new products serving life sciences customers and markets, while Teledyne will offer Lumenera greater opportunities in the industrial domain."
The purchase is expected to be complete within the next couple of months, suggesting that 2019 will another busy year for M&A activity. Sign up to our newsletter to stay up to date with more industry news.