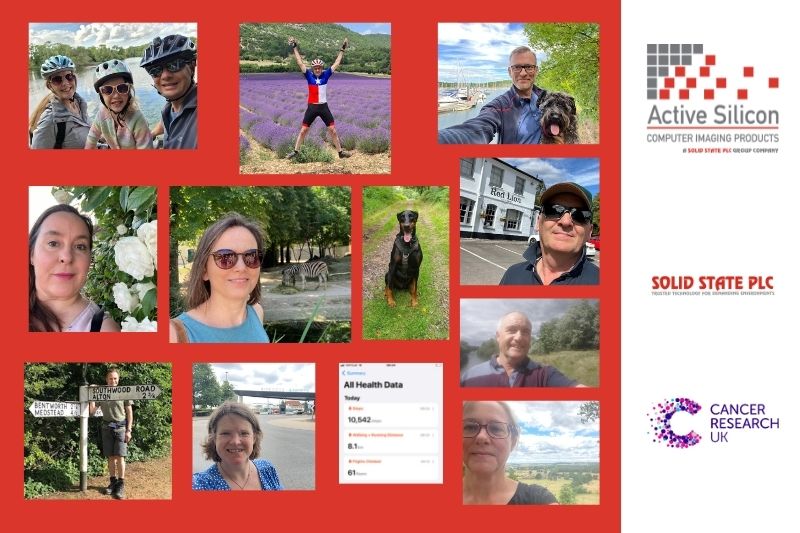 Stepping out for Cancer Research
June 29, 2022
We've just completed the annual fundraiser organized by our parent company, Solid State plc. Raising money for Cancer Research UK, our team along with other group members were tasked with walking, running or cycling for an hour to reach a collective total of miles equivalent to the distance between all the Solid State sites in the UK – a mighty 575 miles.
Active Silicon staff took up the challenge commendably, and managed a total of 84 miles. The final sum raised for this incredibly worthy cause was £3000, and we hope this donation will help Cancer Research UK in their amazing work learning more about cancer and trialing ground-breaking treatments.
Novel imaging techniques are a fundamental part of understanding more about the progression of disease and combatting cancer cells. We're delighted that we can support this vital research field in both financial donations and imaging hardware development. You can read case studies about our support for cancer research on our website.
Follow us on social media and sign up to our newsletter to see more of what we're up to: