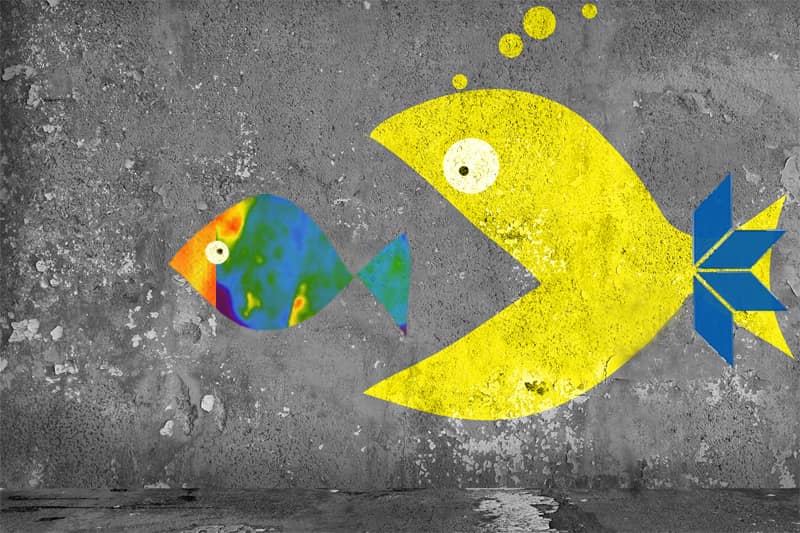 Teledyne to broaden their vision
January 7, 2021
Teledyne Technologies, the US-based provider of digital imaging capture and processing products, has announced it plans to acquire FLIR Systems in a deal worth almost US$8bn.
FLIR are leading suppliers of thermal imaging, visible-light imaging, video analytics, measurement and diagnostic, and advanced threat detection systems. They enjoyed heightened publicity with their thermal imaging cameras which were put to use detecting the raised body temperatures of coronavirus suffers at the start of the pandemic. Teledyne, valued at over US$14bn last month, are expecting to see an uptick in business from the automotive industry, which uses their LIDAR technology, as well as continued growth in the aerospace & defense, industrial & machine vision and healthcare sectors which they service.
Robert Mehrabian, Executive Chairman of Teledyne, stated that "our technologies and products are uniquely complementary with minimal overlap, having imaging sensors based on different semiconductor technologies for different wavelengths". He sees the partnership as a way of increasing their long wavelength infrared (LWIR) offering – a specialism of FLIR.
FLIR investors are reported to be in line to receive $28 a share in cash and 0.0718 Teledyne share for each FLIR share held.
Want to know more? Sign up to our newsletter to stay informed about more market news and views.