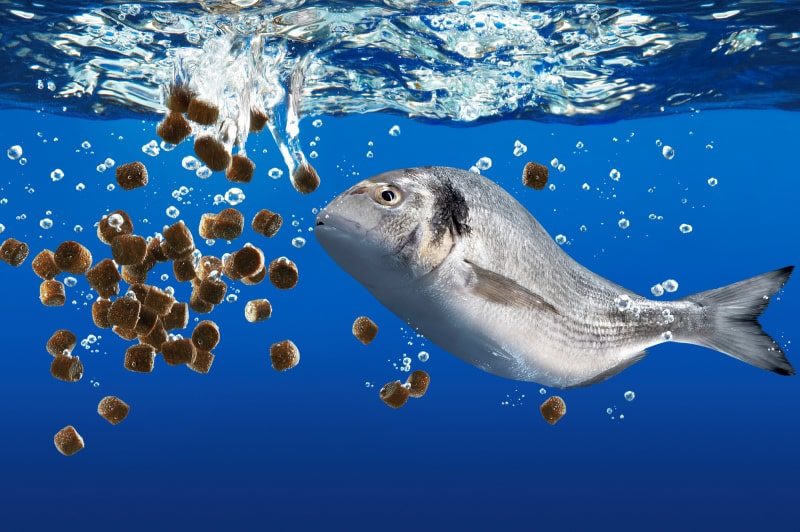 Technology in farming is getting fishy
May 22, 2019
Fish husbandry has been common practise since the very earliest civilizations. However, modern producers are facing unprecedented challenges as demand for food grows while global supplies are impacted by over-fishing, increased regulation and environmental degradation. Thankfully, vision technology has been offering some solutions.
Keeping the stock healthy
Norway is proving to be a playground for AgriTech in pisciculture. Scorpion Vision Software®, a product of Norwegian company Tordivel, along with hardware from automation provider Skala Maskon, utilizes 3D vision to precisely inoculate fish. Live fish can be vaccinated at a rate of 20,000 per hour – the system accurately measures the fish, views their position on a conveyor and delivers an injection in exactly the right spot. Skala Maskon have additionally employed machine vision to sort fish eggs, reducing levels of disease and damaged fish fry.
Aquabyte has brought deep learning and 3D vision to its farms in Norway to detect and manage lice, improve production projections and determine the optimum levels of feed to reduce waste and maintain healthy fish. Their latest innovation is due for imminent launch – a system using two IP-based 4K camera sensors from Imenco and specific lighting – which will further increase the accuracy of monitoring lice.
Industry 4.0 reaches Aquaculture
Spanish consulting firm Everis has been involved in aquaculture projects before but is introducing Aquaculture 4.0 to fish farming. It offers deep learning techniques for biomass estimation, blockchain technology for the traceability of high-value fishery products and management of big data to improve production. It is even offering IoT solutions to boost the production of aquaculture plants. Developments such as these are making Industry 4.0 technologies a reality in the world of fish farming.
Working together
More than 150 shrimp farmers in Thailand have committed to collaborating on a new solution brought to the market by XpertSea. The technology is currently used in over 400 facilities worldwide and collects and interprets data to allow for accurate counting, weighing and monitoring of shrimp fry and stock. XpertCount is a hand-held, wifi-enabled smart device for rapid and accurate inventories, and XpertSea's IoT platform is designed to optimize production from hatchery through to harvest. Cameras and sensors collect data for specific species, and advanced computer vision and AI tools process the information to allow informed decisions to be made. The Thai consortium includes representatives from Government, industry and sustainability partners and aims to roll out more efficient practices and reduced disease nationwide.
Vision technology is bringing improved welfare and increased productivity to fish farms around the world. We've written about some amazing innovations in other areas of agritech too – take a look at our news posts here. Our products are designed to enhance a range of sectors from industrial inspection to medical imaging, and can be customized to suit almost any application, including counting fish! Contact us for more information.