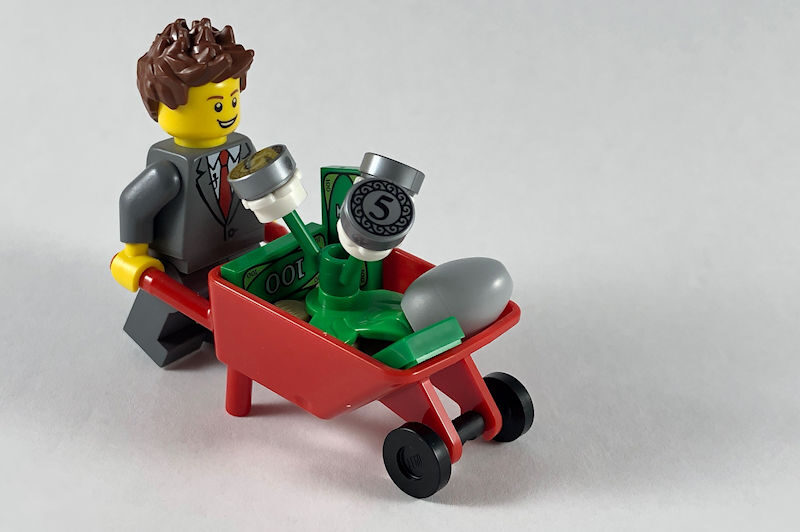 What's next for machine vision and computer vision?
September 2, 2020
With the green shoots of "normal" beginning to appear on the horizon, we thought it was a good time to look forward and try to move on from the last few tumultuous months.
The future for machine vision
In July, ReportLinker published their report on the machine vision market and it's good news. They are still predicting growth in the long term, with the sector set to grow at a CAGR of 6.1% from 2020 to 2025[1]. While this is lower than the 7.8% predicted by Grand View Research[2] in 2018, it's still a promising projection. The report suggests that precision and guidance will see the fastest growth driven by a need for increased efficiency in global production lines. While manufacturing operations globally have slowed almost to a halt in some sectors, it's encouraging to think that this trough could be followed quite soon by a robust peak. The automotive contribution has been strong in the recent past and this is predicted to continue, but at a slower rate of development as the whole automotive sector recovers from a big COVID-19 hit.
During April and June, the EMVA conducted a far-reaching survey[3] into the impact of the new Coronavirus on the machine vision industry. Survey participants predicted a 17% contraction across the sector in 2020, however, nearly 70% felt that the industry could benefit from the crisis in the long term as businesses move to implement digitalization and automation processes.
Furthermore, the Association for Manufacturing and Technology (AMT) reported that manufacturing technology orders in the US rose to $346.7 million in June[4], a 56% increase over the previous month, and only a relatively small 6% lower than June 2019.
And the last bit of good news? EETimes published confirmation this week that engineers tend to enjoy longer lives than those in other professions[5]. Let's hope the vast majority of it will be pandemic-free.
Active Silicon's brightening future
Like many of our customers and partners, we're working hard to weather the COVID-19 storm. It's been an undeniably rough road, but R&D has continued apace, mostly from our engineers' home offices. Our production site has remained open and operating throughout the pandemic, as has our dependable customer support team. While we've been busy meeting customer orders, we've also continued to invest significant resource into product development – watch this space for exciting updates on our new autofocus-zoom block camera modules.
We hope you've kept active over the past few months and are looking forward to a prosperous Autumn. We'd love to hear about your plans and projects to get your business and the wider economy moving efficiently, and, if machine vision can help, we'll be there to be support you on your journey. Get in touch or view our products online, and look out for our latest Active Silicon autofocus-zoom cameras!
[1] https://www.reportlinker.com/p04603852/Machine-Vision-Market-by-Component-and-Software-Product-Application-Vertical-and-Geography-Global-Forecast-to.html?utm_source=GNW
[2] https://www.researchandmarkets.com/reports/4480599/industrial-machine-vision-global-market-outlook#pos-36
[3] https://www.emva.org/wp-content/uploads/EMVA_Covid-19-Survey_2020_en.pdf
[4] https://www.amtonline.org/article_display.cfm?article_id=204919&section_id=394
[5] https://www.eetimes.com/do-engineers-live-longer-a-look-at-occupational-factors-effect-on-longevity/?utm_source=newsletter&utm_campaign=link&utm_medium=EETimesDaily-20200813&oly_enc_id=8353J8967023A0C#