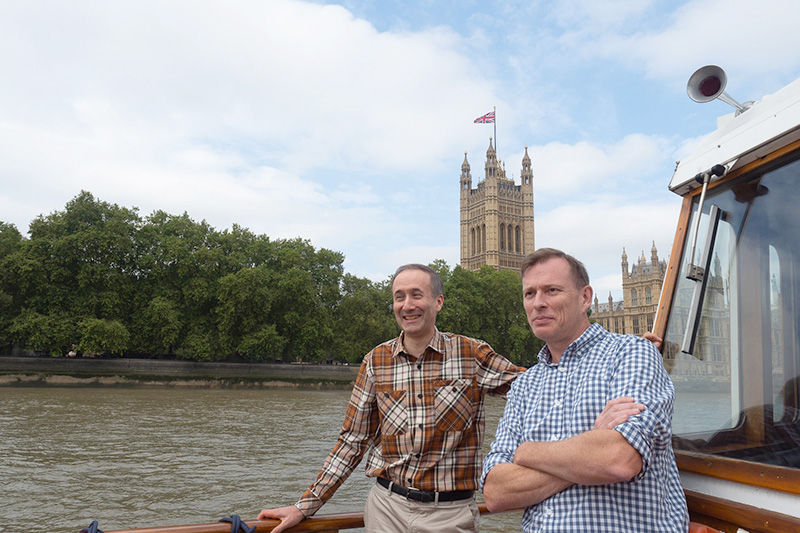 Commemorating our 30-year anniversary
September 19, 2018
5th September marked our 30th birthday so we all headed into central London to mark the occasion and celebrate the company's ongoing success.
The weather was kind to us as we cruised the river Thames aboard the famous Havengore, enjoying a fabulous lunch and some inter-departmental socializing. Then we viewed the city from a London Eye capsule, taking in the cityscape which has changed dramatically since Colin Pearce and Chris Beynon first launched Active Silicon in the West London suburbs in 1988. Some of the team have been with the company for the greater part of those 30 years, others have joined more recently as the organization and scope of business have grown.
Team AS
The strong sense of camaraderie at Active Silicon helps all processes within the organisation to run smoothly as trust and communication are reinforced. Days out like this celebrate not only our commercial success, but our commitment to the development of the company and individuals. From our roots in FPGA consultancy, through our role in the development of CoaXPress to the ground-breaking frame grabbers, camera interface boards and embedded systems that we manufacture today, Active Silicon has remained staff- and customer-centric, valuing the experience of employees and confidence of customers.
Looking ahead
So what's next for us after 30 successful years in the image processing business? We're launching a new solution in long-reach, real-time, low-latency video transmission – take a look here at our new Harrier series. We're still innovating our family of frame grabbers, the latest products can be seen here. And we're looking to further expand our team of specialists, have a look here at current vacancies and get in touch if you'd like to join us. We might be celebrating what we've achieved but we haven't stopped looking forward!