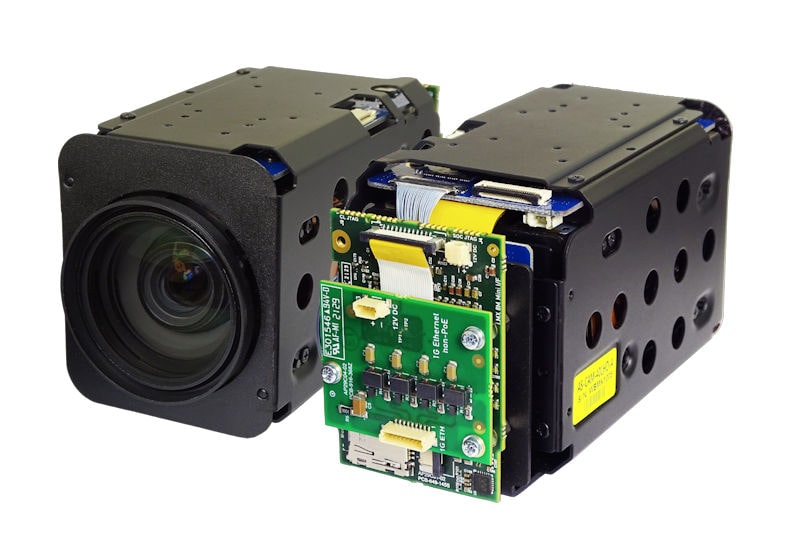 Harrier 40x AF-Zoom IP Camera
June 14, 2022
IP Ethernet technology has been added to our most powerful autofocus-zoom camera to create the Harrier 40x AF-Zoom IP Camera.
The camera provides a low latency H.264 video stream over RTP, is fitted with a Sony STARVIS Sony sensor and features an impressive 40x optical zoom. The IP Ethernet video stream is supplied by the Harrier IP Camera Interface Board which offers options for Ethernet, PoE and wireless interfaces.
This versatile unit is ideal for applications in networked surveillance, industrial inspection, medical imaging and remotely-operated vehicles, amongst others. It supports real-time imaging from airborne drones to underwater AUVs and provides high-speed, high-resolution video streaming at 1080p30 Full HD output.
Download the datasheet or contact us to talk about integrating a Harrier AF-Zoom camera into your vision system. Our experienced designers can customize a unit to suit your exact requirements
Follow us on social media to stay up to date with new products:
Sign up to our newsletter: