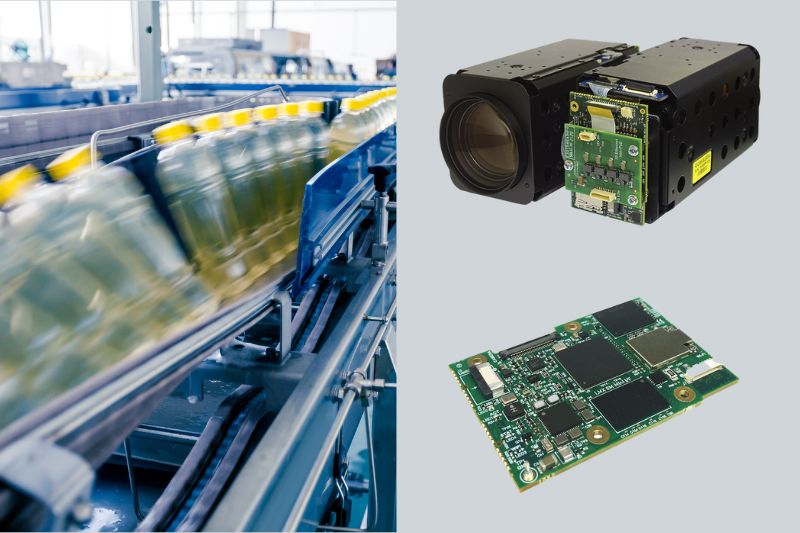 IP capability in a global shutter AFZ camera
October 18, 2022
Our Harrier 36x AF-Zoom IP Camera with Global Shutter is the perfect solution for applications requiring low-latency, high-speed image capture and video transmission of moving objects over simple Ethernet cables or within a wireless environment.
Global shutters capture every pixel of a digital image in the same instant by exposing all pixels in the sensor array simultaneously. In this way, the distortion of moving objects seen with rolling shutters does not occur.
Global shutter cameras are commonly used in applications as wide-ranging as industrial vision, high-speed production line inspection, traffic and transport, ANPR, UAVs and ROVs. Our Harrier IP camera interface board brings the flexibility of IP Ethernet to this powerful 36x AFZ block camera. This enables simple setup of efficient vision systems and brings more image processing options to the edge and to the factory floor.
The camera supports up to 1080p30 Full HD video output with low latency H.264 RTP streaming video. Features include Day & Night mode – Infrared Cut filter Removal (ICR), Digital Noise Reduction (2D + 3D DNR), Motion Detection and Digital Image Stabilization and more.
The IP Ethernet video stream is provided by the Harrier IP Camera Interface Board. The high-performance processor device on the Harrier IP camera supports ONVIF and web page servers. The web server hosts a web page that can be used to control the board system and video output. Application examples of how to add text/graphical overlays to the live video stream and send VISCA commands to the camera via the ONVIF media service are available on the Harrier IP Example Software page.
Find out more about our increasingly comprehensive camera range and get in touch to see which of our AF-Zoom cameras will be best for your vision application.