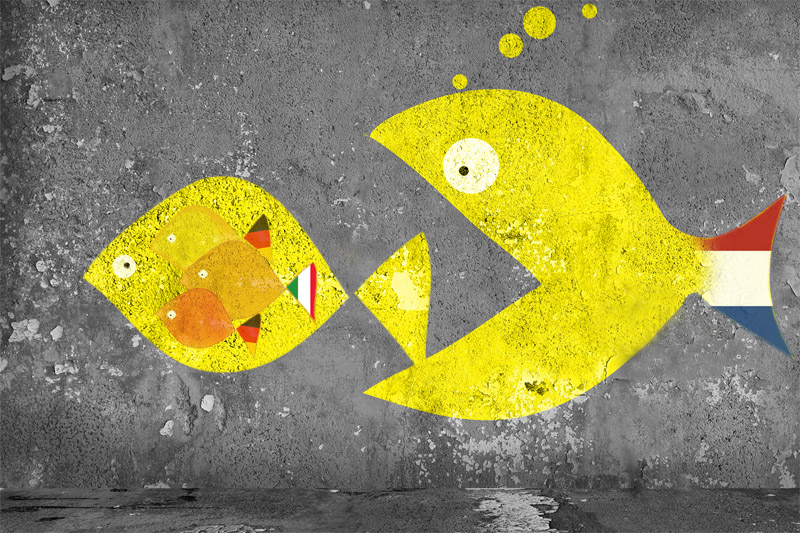 Lakesight Technologies acquired by TKH
October 17, 2018
Dutch technology solutions company, TKH, has confirmed the acquisition of Lakesight Technologies, headquartered in Germany.
TKH, founded in 1930 and initially centered on cable production, now employs over 5000 staff in 24 countries and offers technology solutions to clients in the telecom, building and industrial solutions segments. The company has a strong track record of acquisition and growth, and views the purchase of Lakesight as a move to strengthen its position in the machine vision market.
Lakesight is comprised of Mikrotron GmbH, a manufacturer and distributer of high-speed cameras, recording systems, software and image processing components, Chromasens GmbH, a developer of line scan, spectral and 3D stereo cameras along with other machine vision components, and Tattile Srl, a vision system supplier to the industrial, traffic and railway sectors. We reported last year on the coalition by Lakesight's Italian private equity backer, Ambienta. 100% of its shares will now be owned by TKH with the transaction expected to be completed before the end of the year. The purchase price is quoted as being "in line with the valuation of technology companies."
Vision Market's Ronald Müller has written an interesting analysis of this development, see his article on LinkedIn, which offers further insight and opinion.