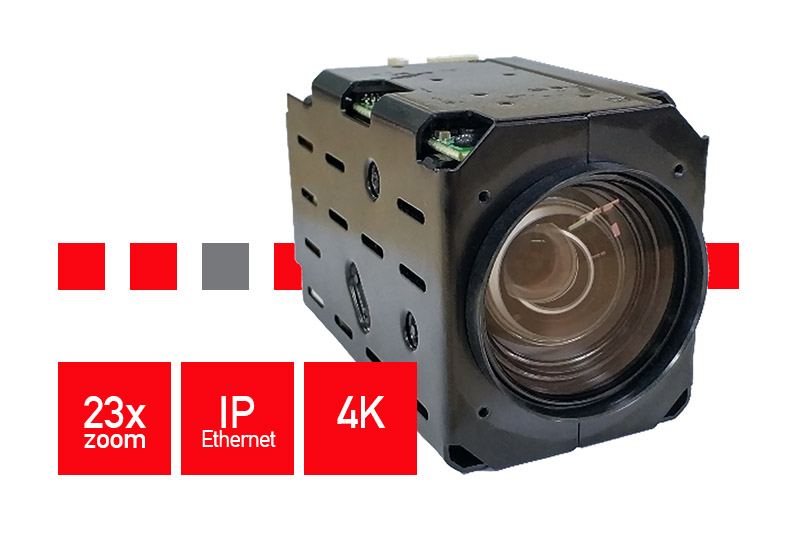 New 4K camera option
January 19, 2023
We have a new 4K autofocus-zoom camera in our expanding Harrier range!  It gives even more choice and flexibility to find the best block camera whatever your application and requirements.
The Harrier 23x AF-Zoom IP 4K Camera is a compact autofocus-zoom Ethernet camera with real-time 4K video output and 23x optical zoom. It features a 8.3MP Sony CMOS sensor and provides low-latency H.265/H.264 video output.
Sophisticated features of the camera include Wide Dynamic Range (WDR), Day & Night mode – Infrared Cut filter Removal (ICR), Digital Noise Reduction (2D + 3D DNR) and Digital Image Stabilization, to name but a few.
See the full spec and how to order one for evaluation: https://www.activesilicon.com/products/harrier-23x-af-zoom-ip-4k-camera/