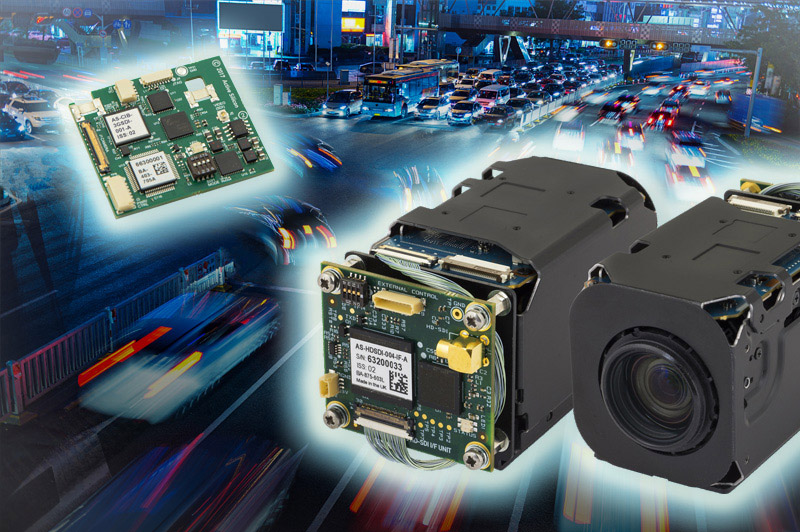 New camera – proven interfaces
January 21, 2019
2018 saw Sony launch its new FCB EV7520A block camera as a replacement module to the discontinued EV7520 model. Active Silicon is pleased to confirm that our existing field proven Active FCB-EV-HD-SDI and Harrier 3G-SDI interface boards are fully compatible with this new camera.
Ideal for robotics, surveillance and traffic applications, the compact 50x60x89mm camera offers 30x optical and 12x digital zoom using a 1/2.8-type CMOS image sensor. Key features include the VISCA command protocol, Advanced Noise Reduction, Auto ICR, Spherical Privacy Zone Masking and Wide Dynamic Range. Users can select either our Active FCB-EV-HD-SDI Interface Kit or Harrier 3G-SDI Camera Interface Board to complement the features of the camera.
The FCB-EV-HD-SDI interface module supports all the HD-SDI modes of the camera and includes an RS-232 communications port for camera control. It also has a built-in test pattern which conforms to the SMPTE RP-219-2002 specification. To additionally support 3G-SDI, HD-VLC and HDMI outputs, our new Harrier interface board fits neatly onto the camera and can also provide simultaneous analog output in Standard Definition (SD) video in 720p50/60 modes with options for 16:9 displays. Watch our video to see the Harrier board in action, enabling very long cable lengths and the use of slip rings.
The combination of Sony's latest block camera and Active Silicon's trusted hardware offers superior high-definition video and image capture in a compact solution. View our compatible products and contact us for more information.