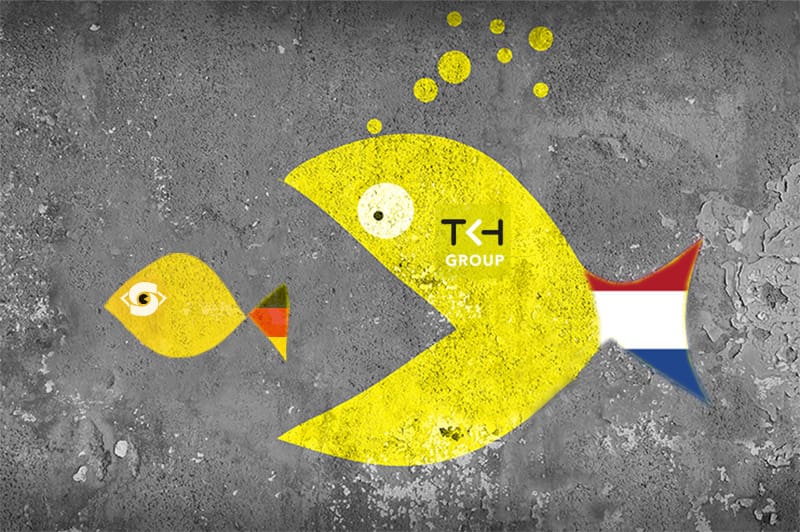 TKH announces its latest acquisition
August 7, 2019
In October last year, we reported on the acquisition by TKH of Lakesight Technologies. The Dutch technology company has now added German camera manufacturer SVS-Vistek to its portfolio of machine vision subsidiaries. While no financial details have been released, the annual turnover of SVS-Vistek is published at €20m. The deal is expected to complete during the third quarter of this year. TKH's share price on the Euronext Amsterdam exchange is on the rise at the time of writing, having increased by nearly €2 in the 24 hours since the announcement.
SVS-Vistek has operated for 30 years, initially distributing machine vision components before going on to manufacture CCD and CMOS cameras for the industrial sector. CEO Walter Denk is quoted as seeing the acquisition as "a perfect match with TKH to combine our strength and accelerate growth[1]".
TKH operates across the telecom, building and industrial sectors, offering vision & security, communications, connectivity and manufacturing solutions. Alexander van der Lof, CEO, stated that the "combination will generate synergies and accelerate growth[2]", proving the group's commitment to machine vision.
This latest procurement continues to illustrate the positive outlook for the machine vision market. With vision technology being adopted by an ever-wider audience, it's a great industry to be in right now! Sign up to our newsletter to stay up to date with all the latest industry news.
[1] https://www.tkhgroup.com/en/news/tkh-strengthens-position-vision-technology/
[2] https://www.tkhgroup.com/en/news/tkh-strengthens-position-vision-technology/