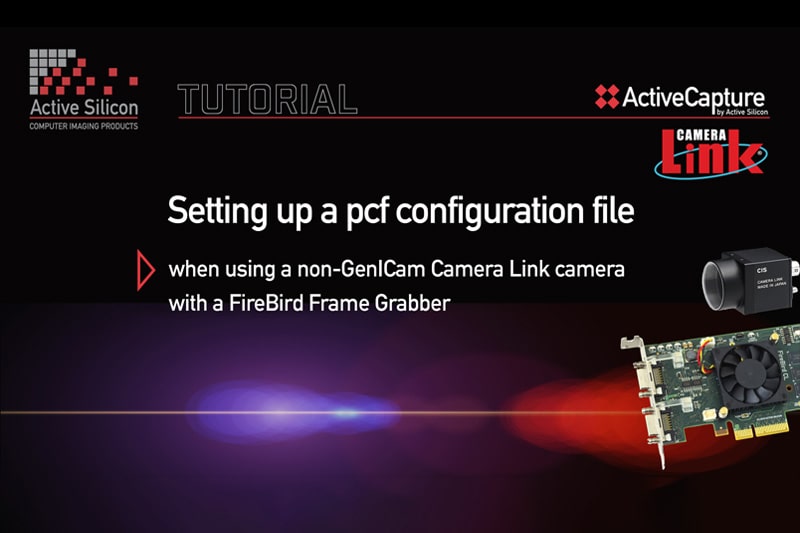 Active Silicon Tutorial: How to set up a pcf configuration file
February 24, 2021
Watch our how-to tutorial and learn how to set up a .pcf configuration file when using a non-GenICam Camera Link camera with one of our market-leading FireBird frame grabbers.
When using a non-GenICam camera, the frame grabber needs to know certain information from the camera to avoid producing a distorted or inaccurate image. This video takes you step by step through the process of designing and saving a .pcf file (that will be immediately accessible for future use), and how to create multiple files for different settings.
The process is made even simpler by the use of Active Silicon's advanced software application, ActiveCapture, which is supplied with our frame grabbers.
This straightforward process makes high-speed, high-resolution image capture and display, easy and fast, bringing additional efficiency to industrial inspection, AOI and other machine vison applications.
View our range of frame grabbers and camera solutions online, and get in touch for more tips on enhancing your machine vision system. Look out for more tutorials from our team of experts, and let us know if there's something in particular you'd like us to cover.