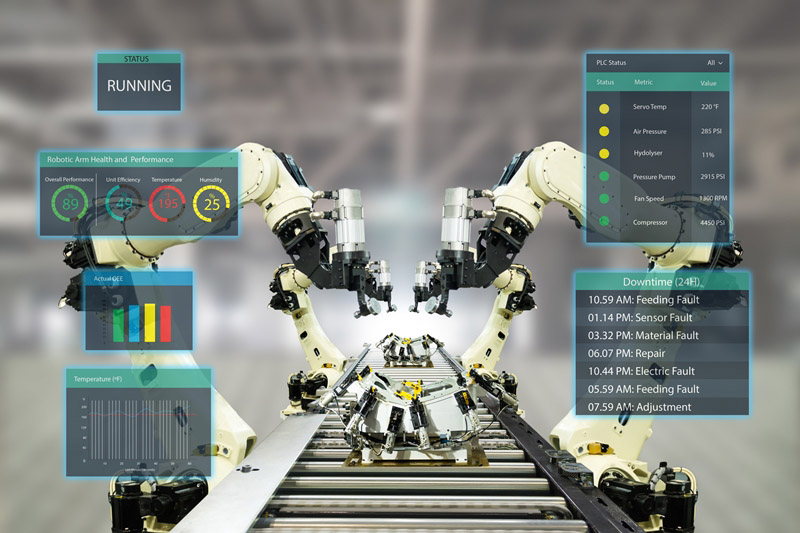 Industry 4.0 – what are the challenges holding it back?
May 23, 2018
6 months ago we wrote about the rise of Industry 4.0, or the IIoT. Where has industry got to since our synopsis in November, and what's holding up progress?
When we looked at the role of machine vision in Industry 4.0 development, plenty of organisations were talking up the opportunities. But what has actually come to fruition, and where will the next big developments come from? Our AI series has also touched on areas of industry as Deep Learning and use of neural networks enable intelligent processing, smart factories etc. Overall, we've investigated the possibilities, established the importance of vision systems and looked at some realities. However, Industry 4.0 is still only moving slowly, so what's holding it back?
Integration issues
One of the major obstacles is integrating existing machinery, technology and processes. After all, not many manufacturers are in the position of being able to strip out their old equipment and replace it with new, shiny, highly-connected, smart gear instead! Redesigning what's already in place will inevitably slow down developments and cause delays in getting new systems up and running and working without glitches. One organisation addressing these challenges is SmartFactory-KL, a German-based partner consortium made up of nearly 50 members all collaborating to research and develop Industry 4.0 software and hardware. They have a dedicated plant in Kaiserslautern for testing and analysis, preparing technology for implementation into existing factories; concepts include vertical integration via edge devices, a modular safety concept, cloud connections via 5G and improved infrastructures.
Security concerns
Another barrier to Industry 4.0 roll-out is concern over security. With information being sent from production line to the operations room, and beyond, what measures are in place to safeguard data? In his recent article for insight.tech, Maurizio Di Paolo Emilio looks at the option of fog computing to reduce pressure on the security aspects, as well as bandwidth and implementation costs, associated with migrating to Industry 4.0. Various communication protocols are also being developed to ensure ease of authentication and connectivity between vision components, including the OPC Unified Architecture, DeviceNet and the Fanuc Intelligent Edge Link and Drive (FIELD) system.
Staffing matters
Personnel having an adequate level of expertise to operate new technology is a further challenge. While robots might be taking over picking and placing, picking staff are now expected to know how to programme and control these devices. But not every factory operative can, or wants, to become a robotics engineer overnight, so recruiting and training the workforce requires investment and time. Festo have published an excellent case study of their work with students and employees in Mexico to illustrate how technology companies can support the movement to Industry 4.0.
The role of industrial vision
Recent developments in embedded vision systems, bringing even smaller and more cost-effective cameras and sensors to market, will help Industry 4.0 reach maturity. Cameras little larger than your thumb nail in combination with robotics, and often, advanced processing software, are speeding up production lines and connecting them to other areas of the factory floor and control centre. Basler have issued an interesting white paper illustrating the role of industrial cameras in the development of Industry 4.0.
We know that machine vision is a key element in transforming today's factories into tomorrow's production centres and our products for industrial vision are under constant development to help overcome the obstacles and pave the way for global deployment of Industry 4.0. Contact us to discuss how we can support your industrial processes with enhanced vision components.