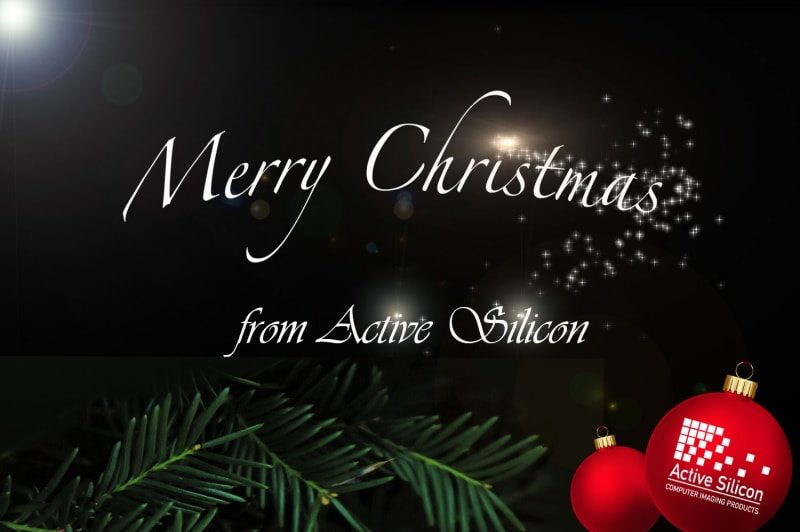 Wishing you all a very merry Christmas
December 16, 2019
Just a few more sleeps until Christmas is upon us and we're ramping up the party preparations at Active Silicon. We'd like to sincerely thank all our customers, suppliers and partners for their support and collaboration through 2019.
It's been another massively busy year for us which has seen the launch of several innovative products: our Harrier USB/HDMI camera interface board, SDI adapter and CXP-12 frame grabbers, plus we've extended our camera range. Operationally, we've expanded into additional premises, welcomed several new staff members to our production, accounts, IT, R&D and sales teams and introduced a whole new website. Phew, how did we fit all that into twelve months?!
Active Silicon will be taking a break from 24th December until 2nd January. We wish you all a very peaceful Christmas and enjoyable holiday and look forward to working together towards another successful year in 2020.