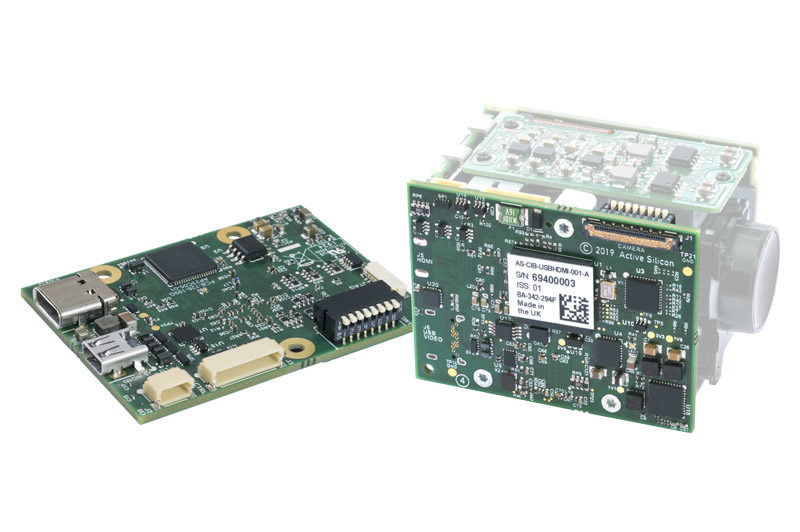 Click image to enlarge
Harrier USB/HDMI Camera Interface Board
Part Number: AS-CIB-USBHDMI-002-A
USB 3.1 Gen1 and HDMI interface solution for the Tamron MP2030M-GS, MP1110, MP1010 and Sony EV series (e.g. EV7520A) cameras.
SuperSpeed USB (USB 3.1 Gen 1) USB Video Class output via USB 3.x Type C connector.
HDMI output via (micro) type D connector.
Supports HD modes up to 1080p60.
Simultaneous display on both video outputs.
Remote camera control (VISCA) via RS-232/RS-485/TTL serial port or USB Type-C port.
Video output mode selected by DIP switches or VISCA control.
Power supply over USB cable capability.
Kits for mounting the interface board to Tamron or Sony cameras are available.
Interface boards and cameras can be purchased as pre-assembled modules.
Enquire About This Product
Description

Product Specs

Downloads

Other Information
Description
Products Specs
Downloads
Other Information