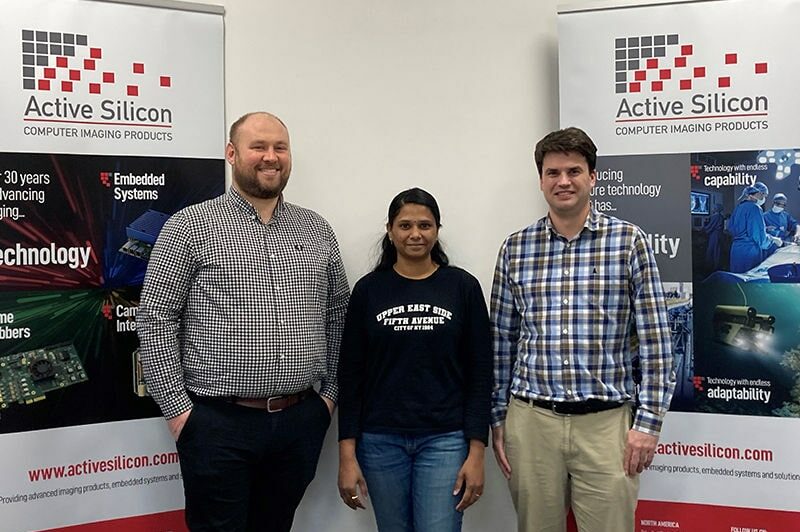 New expertise brings added creativity and quality
December 13, 2022
The upsurge in new orders which we reported in the Autumn means that we're pleased to welcome some new faces to our team of experts, ensuring our components continue to be designed and built to the highest standards to meet our growing customer demand.
In September, Ben joined us as Senior Hardware Engineer and was immediately put to work on our Harrier Camera Interface Boards, streamlining the design of our latest IP solutions. With over 10 years' experience in product design and prototyping, Ben brings valuable electronics and application expertise.
Divya joined our Software team in November and is focusing on developing future iterations of ActiveCapture, our front-end software for Active Silicon FireBird frame grabbers. Divya has spent several years working for a systems engineering company in the defense sector and brings a wealth of experience in GUI software application design, development and testing.
To make sure all our processes are adhered to, and we continue on our path of continuous improvement, Christian came on board in November as our new Quality & Compliance Manager. Monitoring the quality of incoming components and our outgoing products, Christian is also heavily involved in audits and conformance to our hard-earned ISO:9001 and other certifications.
We're always on the lookout for talented engineering and operational staff and expect to add more skilled resource to our team in the coming months. Get in touch if you think you'd be a good fit for our growing business.