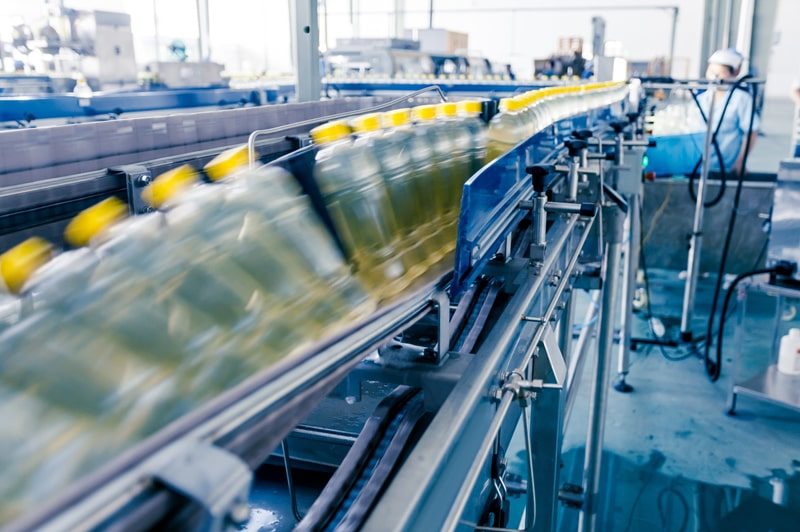 What's new in high-speed industrial inspection?
August 20, 2018
High-speed industrial inspection is well established, but the rate at which developments in technology are being applied to the inspection industry is changing the face of production lines around the globe.
Deep Learning enhancing quality inspection
September 2017 saw the release of Adaptive Vision's Deep Learning Add-on – a collection of tools all ready to be implemented in an industrial inspection system. Pre-trained with good and bad sample images, it utilizes a neural network structure to identify defects and can be put into practice with just five minutes' specialized training by an operator with little or no programming experience. Adaptive Vision claim that the steps of installing their software – loading just 20-50 training images, adding labels and running the process – will enable, in minutes, the ability to acquire and classify an image in less than 200ms. This solution is especially well-suited to surface inspection, presence or absence checking, object classification and medical imaging. For code reading, such as is used in food processing applications, Adaptive Vision offers a traditional set of ready-to-use filters.
GPU processing
Of course, Adaptive Vision's high-speed and intelligent software does rely on a GPU at the heart of the vision system. But with GPUs becoming even more accessible and cheaper, this shouldn't be a problem. As we highlighted in a recent blog, NVIDIA's Jetson module is ready and waiting to bring accelerated GPU processing and AI capability to global inspection. The parallel processing structure of GPUs accommodates Deep Learning well, and by reducing or eliminating CPU usage, can massively speed up image processing and classification. Greater storage availability also brings processing at the edge to reality, rather than having to deal with the latencies involved with sending to the cloud.
Additional hardware
Effective cameras and efficient lighting are also vital to enable inspection lines to move at the speeds supported by today's image processing technology. Cameras new to the market include Adimec's single-link CXP NORITE series, making CoaXPress inspection more affordable. Used in conjunction with our latest single link CXP-6 frame grabber, these systems mean that the increased bandwidths, real-time triggering, cable lengths, robustness and reliability of CoaXPress compared to other vision standards are now realistically available to even more applications. Add to that the recent improvements in the performance of CMOS sensors and even lighting and temperature restrictions can become less stringent, making high-speed imaging even more attainable in industrial settings.
How can Active Silicon enhance your high-speed inspection process?
All our frame grabbers support Adaptive Vision's software and libraries, as well as NVIDIA's Jetson module and GPUDirect for Video API. This means that introducing Deep Learning to your system can be achieved with minimal disruption and down-time. Imagine having your production line using the power of AI to run itself! For smaller, more cost-effective systems, take a closer look at the newest addition to our CoaXPress frame grabber family. Amongst other features, our ActiveSDK software which supports all our frame grabbers includes Active Browser,  providing a widget that can display any number of GenApi nodemaps, and Active Image Processing Library (TMG), providing image file open/save, image format conversion (e.g. Bayer to RGB), JPEG compression and other image processing functions. Additionally, we have a range of embedded vision solutions for industrial use too.
Contact us now or sign up to our news bulletins to see how Active Silicon can help your image processing reach the speed and resolution you've been dreaming of.