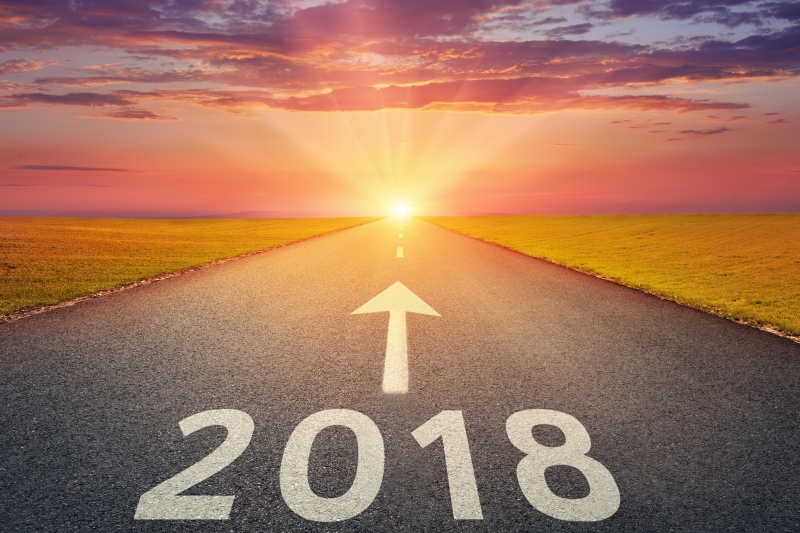 What's trending in machine vision in 2018 and how we're driving progress
January 23, 2018
2017 saw continued growth in embedded systems, and we believe this trend will continue apace in 2018. Driven by requirements for higher speeds and higher resolution, we expect to see increased implementation of consumer and off-the-shelf embedded technology across multiple sectors, including manufacturing, inspection and medical imaging. Multiprocessor system-on-chip (MPSoC) development will mature as we have seen from Xilinx with their Zynq family of SoCs and APSoCs, and we're investing resource in developing and applying this technology.
During 2018, processing power offered by CPUs and GPUs will undoubtedly increase, allowing AI and deep learning algorithms to be implemented in more and more applications. NVIDIA's Jetson GPU is one example which makes the CUDA platform accessible to computer vision and robotic applications. We regularly write about the development of AI and how it's affecting the machine vision industry in our AI Series of blogs.
Embracing progress – Active Silicon's strategic direction
We excited about 2018; we've been busy through 2017 preparing several new products to bring to market. While celebrating our 30th anniversary, our overall objective remains to continue the organic growth we've seen over recent years. We're going to be growing our team and will be looking for talented engineers to join our R&D area. Our profits will be reinvested into the business as we expand our embedded vision expertise.
Our new products awaiting launch include a new camera interface board, innovative front-end software and superior frame grabbers.
We're already proactive with our medical embedded products, and have passed customer audits to ISO 13485. However, we're working towards formal certification for this standard and expect to further expand and enhance our offering in this sector.
We are seeing a clear shift towards multichannel 4K video, particularly in the medical market, and we're working towards our first 4K video product. Additionally, growth in USB3 has changed the requirements for some of the low-end demand in the frame grabber market. In response to this, our latest embedded vision processor includes four USB slots as well as maintaining compatibility with other standards.
In this highly competitive marketplace, our first-class customer support continues to help us stand out from our competitors. Our new ActiveCapture is a front-end, out-of-the-box software application which provides enhanced features and usability for our customers, including those with non-GenICam compliant cameras.
We've invested in strengthening our CoaXPress frame grabber range to meet the increasing data transfer rates required in machine vision, and will be launching our latest FireBird single, dual and quad CXP-6 boards, designed to address both the lower cost volume market and high-end requirements. These new boards offer faster processing at less expense while maintaining all the benefits of our existing FireBird series. Alongside these, we'll be working towards CoaXPress v2.0 and have CXP-10 and -12 boards under development.
Of course, one important forum to hear opinions about future trends is the VISION show in Stuttgart, and we hope to see many of our customers, partners and suppliers there to discuss the industry's challenges and opportunities. Our 30th year is set to be our busiest yet!