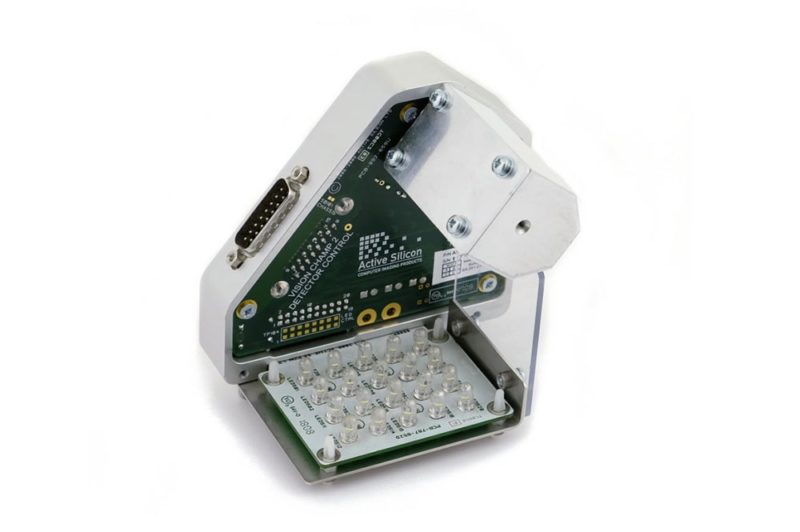 Click image to enlarge
Integrated Camera and Lighting Unit – VC2
Part Number: AS-VC2-DET-SYS-A
Custom controller based on Microchip PIC.
Built-in LED lighting with controller.
Integrated camera and lens.
1 x RS-232.
1 x custom bus with real-time signals.
LEDs for operational and service feedback.
Enquire About This Product
Description
The VC2 Integrated Camera and Lighting Unit is a custom designed electro-optical unit with integrated lighting control, camera and lens.  The unit is part of a computer vision based object recognition and sorting machine.  The unit has been designed for high volume manufacture, deployment and a long service life.
The unit is designed to operate for up to 10 years and the built-in lighting controller is continually compensating for LED efficiency degradation over the product's lifetime.
If you have a requirement for an embedded system with high reliability and long product life, please contact us for further details.