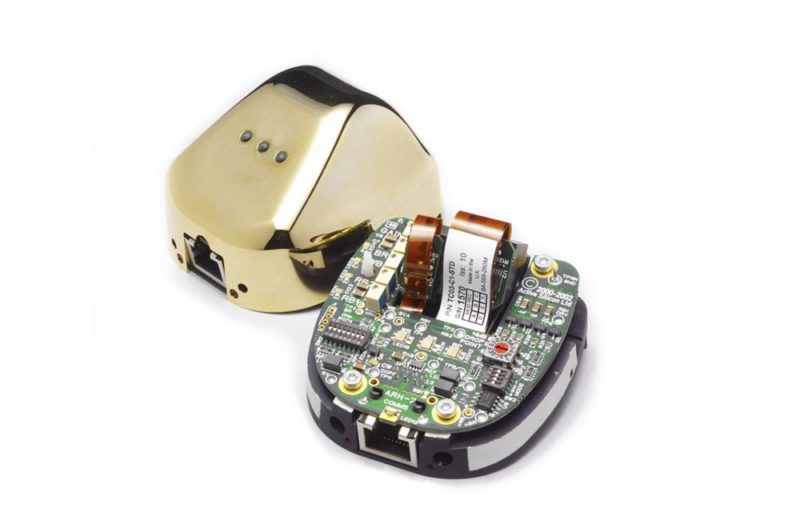 Click image to enlarge
Optical Reader – ARH
Part Number: AS-ARH-PIC-SYS-A
Standalone sensing device.
Uses 2 x Microchip processors.
4 x custom sensors with custom lenses.
1 x RS-485 output.
Machined from solid alloy with gold plated lid.
3 x LEDs for operational and service feedback.
Enquire About This Product
Description
The ARH Optical Reader is a custom designed electro-optical unit designed to sit on the edge of a roulette wheel and read the winning number, as well as ball speed/direction, wheel speed/direction and overall game cycle timings.  The output is fed into casino management and display systems.
For end users interested in this unit for sales or service, please contact TCS John Huxley.
If you have a requirement for an embedded system with high reliability and long product life, please contact us for further details.