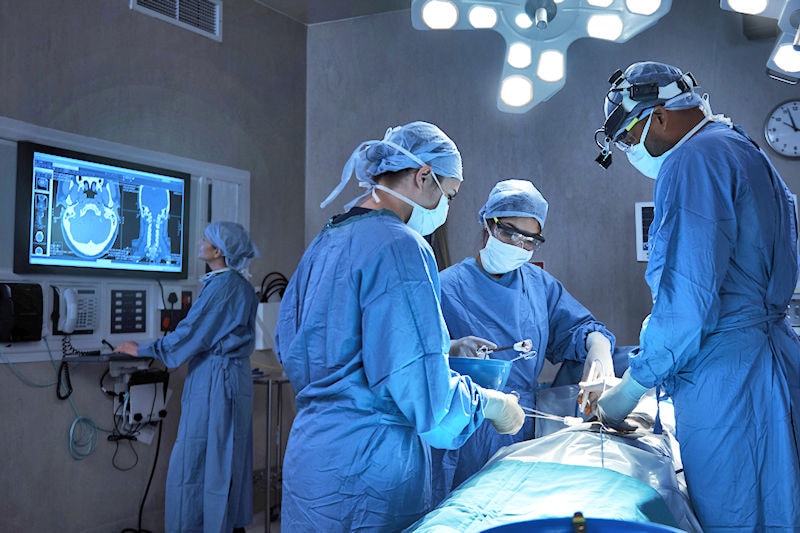 Computer vision innovates pre-operative medical imaging
September 23, 2020
Several of our previous blogs have covered innovations in medical imaging (Do we still need doctors?; Frame grabbers enable enhanced cancer treatment; Fast and reliable breast cancer diagnosis and most recently Scientific imaging in the fight against Covid-19). In this post, we look specifically at how novel medical imaging helps surgical teams to be better prepared before lifting the scalpel.
Pre-operative imaging means "practice makes perfect"
Software platforms such as theator enable medical staff to review critical moments in a procedure, allowing them to asses intricate operations and be prepared for every scenario. It builds Surgical Intelligence into procedures by using AI to scan video footage of actual operations, annotate them with metatags and offer a huge library of easily accessible cases.
Protheragen Inc is another company offering preoperative support – their machine learning algorithm analyzes 3D scans 1000 times faster than traditional methods, enabling surgeons to see how and where a disease may have spread and creating an optimal plan for operation.
Touch Surgery is just one of several companies which focus on creating simulations to prepare surgeons for the operating theatre. It boasts over 200 augmented reality simulations and video content across 17 specialist areas, enabling students and experts alike to asses, test and perfect a range of surgical procedures before entering the operating theater.
Digital planning
German software company mediCAD Hectec GmbH offer enhanced digital planning for shoulder, hip and knee corrections using CAD design software written specifically for 2D and 3D digital pre-operative planning. The platform facilitates digital templating using planning tools, wizards and an extensive prosthesis library. Chief Physician Mike H. Baums believes that the quality of medical image is paramount in creating an effective plan which results in successful surgery[1], so high-quality radiographs and CT scans are essential.
Hastening cancer diagnoses
Pre-operative surgical imaging applications go beyond planning tools. We know that catching cancer early is the key to optimizing outcomes for patients. In November 2019, GE Healthcare launched a new breast biopsy tool called Serena Bright which introduced a contrast-enhanced biopsy alternative to MRIs. The procedure can be completed in just 15 minutes and can take place in the same room and using the same equipment as the diagnostic mammogram, in turn speeding up the diagnostic process and enhancing patient comfort. By highlighting areas of unusual blood flow to help localize lesions that need to be biopsied, Serena Bright should increase confidence in radiologists' diagnoses and reduce the need for more intrusive procedures.
Medical imaging is taking massive strides forward at the moment, mainly due to advances in image processing and classification using deep learning models. As the use of deep learning and AI become more commonplace, we can expect to see this trend continue. This is great news for surgeons and patients everywhere, and Active Silicon is proud to supply high-quality, robust and trusted hardware for medical applications. Our range of cameras, interface boards, embedded systems and frame grabbers all offer excellent options for use in medical imaging, surgical imaging and diagnostics, contact us for more information.

[1] https://www.medicad.eu/downloads/pdf/presse/2020_Dr_Baums_Dorsten_EN_1004_06-2020_Web.pdf