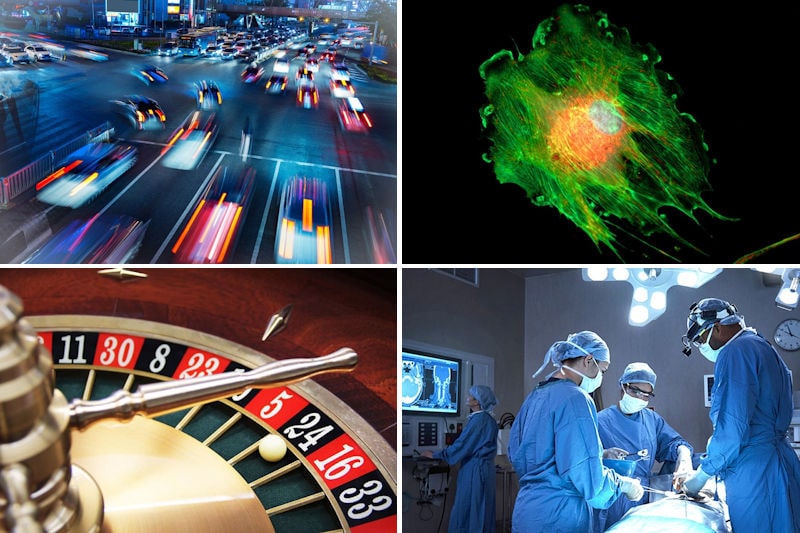 Innovation for every application
August 17, 2021
Do you know about the different industry sectors that benefit from our innovation in computer vision?
Our cameras, interface boards, embedded systems and frame grabbers are delivering faster, more accurate image data to applications in multiple areas including medical imaging, scientific research, life sciences, automation & robotics, gaming, traffic & transport, security & defense and industrial inspection.
Superior high-speed, high-resolution image and video capture, transmission and processing
Just to give you some examples, our Harrier cameras are being used to provide real-time video data over long distance pipe inspection, made possible by our powerful processing boards and wide choice of supported outputs. We supply a rugged and reliable VPU embedded vision system to the medical sector which enhances computer vision-assisted surgery with augmented reality. And our FireBird frame grabbers are not only equipping the latest Automated Optical Inspection (AOI) machines, but also facilitating vital developments in solar astronomy to improve our understanding of the sun and its effects. In both applications, only the very fastest image capture would do.
As well as designing, manufacturing and supplying components, we also work with engineering teams to customize our products and develop world-class vision systems from the ground up. Our experienced team can tailor our hardware and firmware to perfectly meet customer requirements.
You can read more about the markets that we serve on our Markets page. If you're working in a different sector but need a high-speed, ultra-reliable vision system, get in touch to see which of our products will work for you.