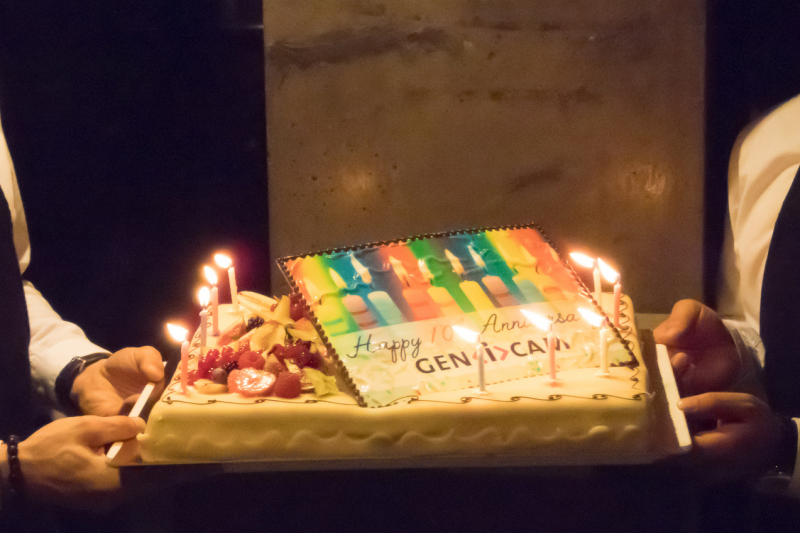 Progress on the vision standards front
October 20, 2016
More than 80 experts from vision companies around the world met up last week in Liège for the Autumn International Vision Standards Meeting (IVSM).
The GenICam standard, designed to enable plug & play interoperability between various hardware and software parts of a vision system, celebrated its 10 birthday with a brightly coloured cake!  GenICam is now focused on extending its reach to embedded systems, as well as a new proposal to standardize image and data steaming, called GenSP.
For the Camera Link standard, the debate focused on the scope of version 3.  It was agreed via a vote, that GenTL will be mandatory for a full GenICam compliance in v3.  Active Silicon was one of the companies that strongly supported this requirement.
The CoaXPress roadmap was discussed under the chair of Chris Beynon, Active Silicon's CTO.  Good progress was made on several topics including faster operating speeds for version 2 of the standard, which is scheduled for release next summer.
The week was wrapped up with the indispensable "PlugFest", where companies work together to ensure interoperability of their products.  Several new cameras were successfully tested with Active Silicon's FireBird CoaXPress and Camera Link frame grabbers.
The next IVSM starts 8 May 2017 in Boston, USA.