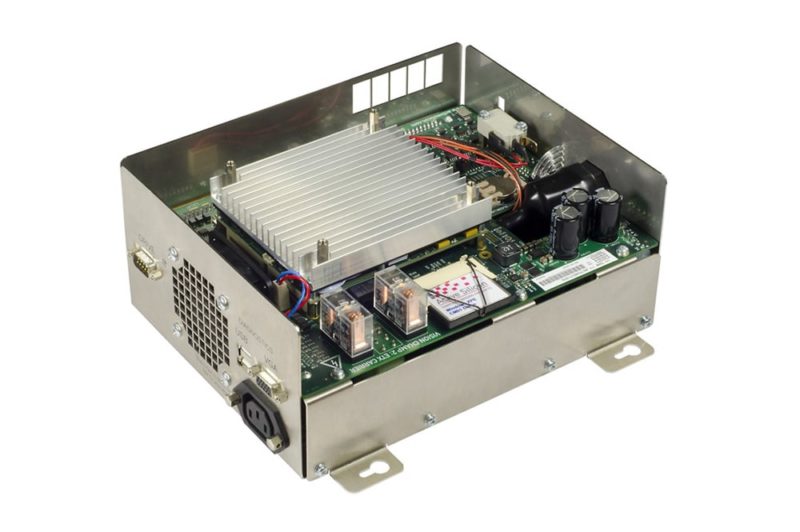 Click image to enlarge
ETX Embedded System – TC06
Part Number: AS-TC06-ETX-SYS-A
ETX processor module (low power Intel Celeron).
Internal CompactFlash drive.
1 x VGA output.
2 x USB2.
1 x GigE network port.
1 x RS-232.
1 x RS-485 Motor Controller.
Quadrature phase encoder input.
10 x Solenoid drive outputs.
Analog image capture with strobe/lighting control.
Keyswitch Service Override.
120/240 VAC operation.
EN60950 / UL950 certified.
Enquire About This Product
Description
The TC06 Embedded System has been designed for a specific automation application in high volumes and with a five to ten year service life.
All the electronic controller requirements and computer I/O functionality have been integrated onto a single PCB which, via the ETX mezzanine standard, also takes standard Intel processor modules. Having the processor as a replaceable module provides a smooth transition to newer processors as older models inevitably become obsolete. The system runs Linux with all the application software developed in-house.
If you have a requirement for an embedded system with high reliability and long product life, please contact us for further details.