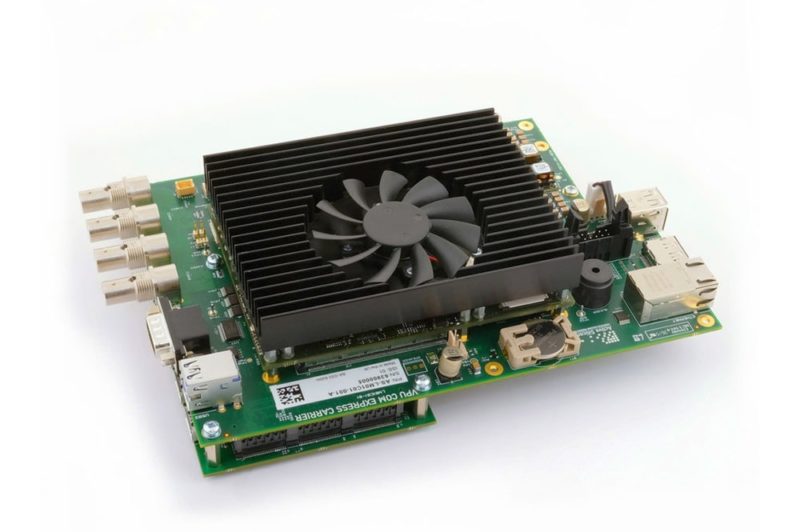 Click image to enlarge
COM Express Embedded System – LM01
Part Number: AS-LM01-CME-A
COM Express based embedded PC.
Intel i7 processor – other options available.
Option 4 channels of HD-SDI / 3G-SDI outputs.
1 x RS-232 port.
Two SSD drives (M.2 SATA).
Standard PC interfaces: 4 x USB 3.0, 1 x GigE, 1 x DisplayPort.
PCIe/104 expansion slot.
Enquire About This Product
Description
The LM01 COM Express Embedded System is the core processing "engine" in the USB3 Vision Processing Unit but is available as an unhoused OEM unit, available with a variety of interfaces through the use of its PCIe/104 expansion capability.  Using high performance Intel i7 and similar processors and with all the usual standard PC interfaces available, this unit is readily adapted for many embedded system applications.
The PCIe/104 interface on the unit provides the convenient ability to add other interfaces, and Active Silicon would be happy to quote for developing any custom interface to go with the unit.
If you have a requirement for an embedded system with high reliability and long product life, please contact us for further details.