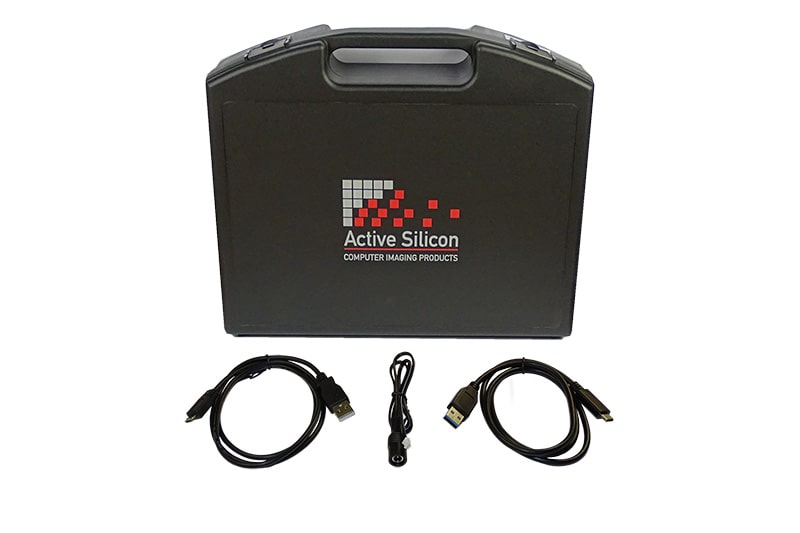 Click image to enlarge
Evaluation Kit for the BlueBird SDI Adapter
Part Number: AS-ADP-SDI-001-EVAL-A
For fast setup and evaluation of the BlueBird SDI Adapter.
Includes power supply, power cable and USB video/control cable
Enquire About This Product
Description

Downloads

Ordering Info
Description
Downloads
Ordering Info
The Evaluation Kit for the BlueBird SDI Adapter delivers everything you need for rapid evaluation of the BlueBird SDI Adapter in either version (board-only or the housed version). The Evaluation Kit contains a multi-region power adapter, power cable and a superspeed USB video cable that enables you to quickly and easily setup and test the BlueBird SDI Adapter with your chosen camera solution.
For more information please download the Harrier SDI Adapter Quickstart guide and Harrier evaluation board datasheet.
Note: the Evaluation Kit does not include the BlueBird SDI Adapter, camera or camera interface board – these need to be ordered separately.
Ordering Information
| Part number | Description |
| --- | --- |
| AS-ADP-SDI-001-EVAL-A | Evaluation Kit for the BlueBird SDI Adapter AS-ADP-SDI-001-A (includes multi-region power adapter, power cable and a superspeed USB video cable; SDI adapter, camera or camera interface boards not included). |
| AS-ADP-SDI-001-A | BlueBird SDI Adapter – Board only. |
| AS-ADP-SDI-001-A-ENC-A | BlueBird SDI Adapter – Enclosed Version. |