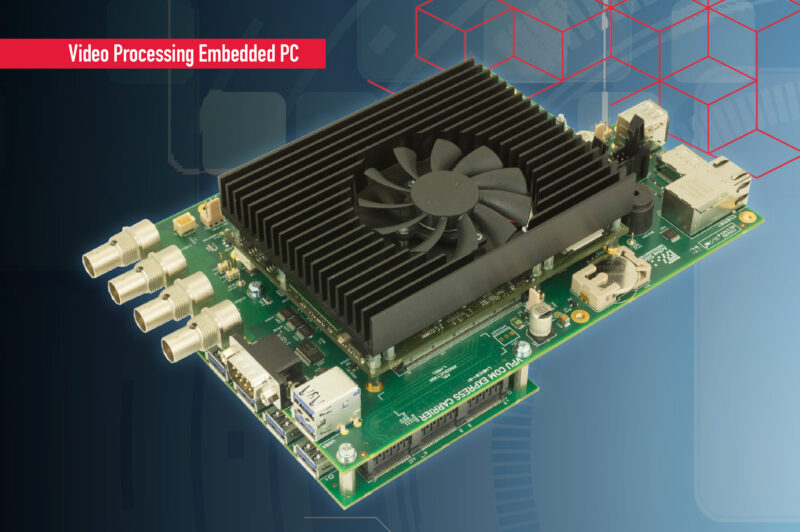 Customized embedded vision solutions
July 12, 2022
Embedded systems is where our company started almost 35 years ago. Since then we've designed, developed, prototyped and manufactured thousands of embedded systems, from our compact Optical Reader used to monitor activity on roulette tables, right up to our LM01 embedded computer for a specific medical application in the field of computer vision assisted surgery.
Our custom embedded products usually include cutting-edge vision technology, but also integrate machine control, communications, networking and other I/O functions. Both of the above units were developed for a very specific and precise requirement. Our engineers worked directly with our customers right from the onset of the project to ensure the design and capability of the end system delivered the best possible imaging solution for the requirement.
Benefits of customizing embedded vision systems
A custom-designed vision system has been optimized to the specific application, reducing system costs while increasing reliability. Units are produced to ensure the desired functionality whilst also meeting other demands of the application such as high operating temperatures or vibration.
Customized solutions are more likely to offer long product life to guarantee that form, fit and function will stay the same over the required time period. This is valuable for any complex machine, but especially crucial for devices in regulation-controlled industries, like the medical sector. Additionally, an embedded system requires less space as it efficiently unites all needed functionality on one carrier board – a vital factor in applications where space is limited such as Autonomous Mobile Robots (AMRs) or VR headsets.
Sharing our expertise for the rail sector
The knowledge and experience we've built up over years across multiple sectors has enabled us to play an important role in a recent Solid State Plc contract win.
Steatite, another Solid State group company, will be providing custom-designed computers for use on trains and within the wider station-based system as part of the Piccadilly Line Upgrade on the London Underground Network. Carrier boards with specialist display outputs are being designed by Active Silicon, to be utilized at the heart of the onboard system. You can read more about this at the Steatite news centre.
Bring your embedded vision to life
If you have a requirement for a tailored vision solution, get in touch to see what we suggest would be the optimal embedded unit. We can customize hardware, software, I/O, processing capability and other elements to create a vision system to deliver exactly what you need while keeping costs low and processes simple. See what we've created previously for other customers and contact us now.