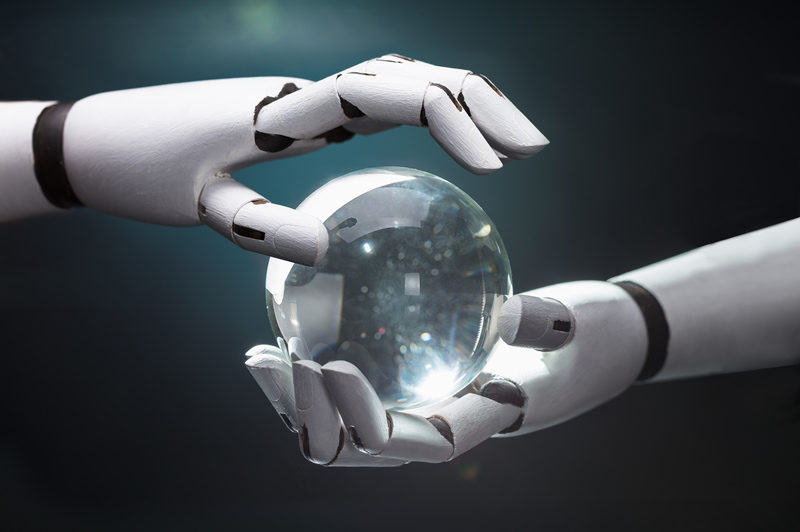 Happy New 2019 – our predictions for tech development this year
January 10, 2019
The pace of change in the machine vision industry seems to gather speed every year and we expect 2019 to be no different. As we position ourselves to embrace innovations and new directions, what do we think will be the key triggers for transformation over the coming months?
Smaller, lighter, smarter
The need for ever smaller chips and components is driving miniaturization in design. Demand in consumer tech is propelling this development as gadget giants race to create smaller devices that can do more. This will infiltrate industrial environments even more over the next year as factory operators "smarten" up their facilities and require more cameras, sensors and processing power on the factory floor. At Active Silicon, we're ready to meet these requirements with our embedded vision systems and are investing heavily in developing this product area further to offer smaller, lighter and smarter solutions.
Faster, faster, faster
We saw at VISION 2018 that the need for faster image processing is paramount. System designers are experimenting with CPUs, GPUs, FPGAs and ASICs to unlock processing power, and developments across all these options are moving quickly. Speeds are increasing in areas such as in-line inspection, where the adoption of accelerators and implementation of neural networks mean that inspection and classification in the production line can be completed in almost real time. 2019 will see processing speeds increase further as engineers work to increase the workload of every system component; developers who can successfully combine advancements in both hardware and software will win the processing race. Our FireBird frame grabbers support marketing-leading accelerators from NVIDIA and AMD, allowing processing via a GPU to relieve CPU burden and dramatically quicken machine vision – see how here.
Escalations in camera deployment
As cameras become smaller and smarter, they're being installed everywhere, with the implementation of 3D cameras seeing the greatest increase. Alongside the adoption of AI (as you may have read in our AI series), vision systems with enhanced capabilities are changing the face of medical diagnostics, surgery, exploration and manufacturing. On the wall, on your car, in the sky or under the sea, image and video capture is heading for new heights. In November 2018, technavio published their report into the Global Machine Vision Camera Market 2018-2022, predicting growth of US$1.79bn, exhibiting a CAGR of almost 9%. Clearly, we expect to see considerable growth in camera manufacture, but, just as important is the software to enable these units to understand and share what they see. We've embraced HD-VLC™ technology from Semtech in our new Harrier series of camera interface boards to make sure we're able to offer state-of-the-art products for surveillance and long-distance, real-time video transmission.
As always, demand in the marketplace will fuel creativity and invention in R&D labs. What will have the most impact on machine vision this year? In our opinion, adoption of embedded technology, deep learning and well-supported, compact and innovative hardware.
What does 2019 hold for Active Silicon?
We're excited to be opening a brand new operations and production facility near our head office in Buckinghamshire, UK, to increase efficiency in our assembly, testing and supply chain operations. We're also recruiting to expand our team of R&D and software experts. Projects for 2019 include adding new variations to our Harrier series and enlarging our FireBird family of frame grabbers with more boards which support the latest machine vision standards to deliver faster and superior image capture and processing.
Want to know more about what we're doing to lead the way? Contact us or view our product range here.